Is there anything hotter than seeing frat boys and bareback college guys satisfying their dicks with each other?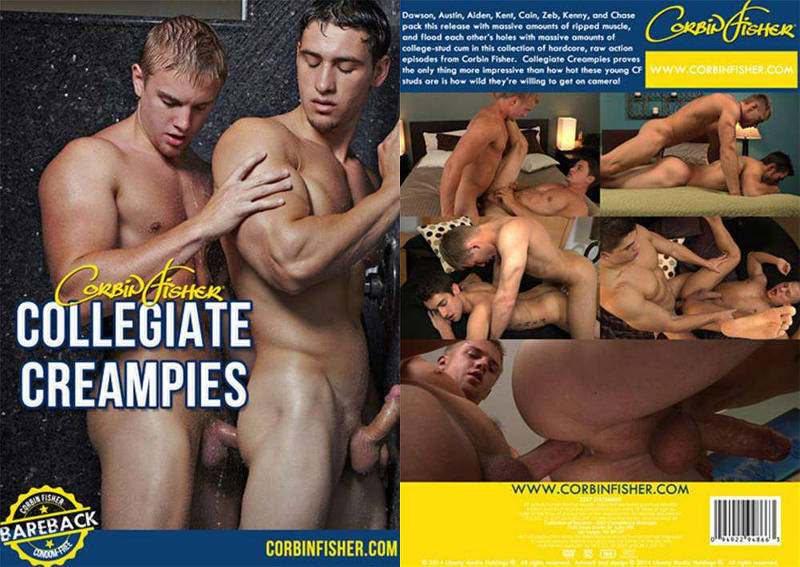 Cast: Aiden, Austin, Chase, Dawson, Kenny, Kent, Zeb
Studio: Corbin Fisher
Last week we saw an incredible movie by Corbin Fisher. I knew then we had to see more.
If you don't know what they do and who they are, I have to wonder where you've been for the last 15 years.
It's one of the hottest gay porn studios in the world, mainly because they really focus on all-American jock boys.
If you have a thing for straight jocks, frat boys, and bareback college guys, then you need to become addicted to their movies.
Don't worry. You're in luck. TLA Gay Unlimited has a growing collection of their movies!
This time it's all about the bareback fucking and cummy creampies. 😉
---
---
Yeah, the title of this one basically explains it.
But even without that, you can see plenty of what you'll get in this movie.
These guys are damn hot.
They're muscled, athletic, sporty, and cock crazed. Ready to suck each other and fill their buddy's holes with bareback dick.
We get four hardcore action scenes with these gorgeous young men, over an hour and twenty-five minutes of muscle boy boner slurping and pucker pounding.
And, obviously, we get a whole lot of cummy fun, given that it's a creampie collection!
I can usually pick a scene from a movie like this and decide it's my fave. This time I can't. This is the kind of movie you can jack off to multiple times and still want to go back and watch it again.
Do I really need to explain why TLA Gay Unlimited is the best gay porn streaming service in the world? Okay, click here and read my review.
Or you could click here and start watching this movie right now! 😉
Still here? Click to see these college butts get stuffed!