It's a poolside pounding for these bareback muscle fuck buddies in a new video from Hot House. Would you rather be top or bottom?
I know I don't have to try too hard to sell Hot House, but I feel like I need to point out that you get more than 4,900 videos and access to all their content and Falcon Studios.
If you love bareback muscle fuck scenes like Skintight, please consider purchasing a discount membership through our gay porn links.
I believe most gay porn fans love seeing Cade Maddox using that dick in a hot ass.
He's a handsome, hunky, ripped stud with an incredible cock, and he knows how to use it.
This is one of those times when I can't decide whether I want to be the top or the bottom in this scene.
In fact, I would even settle for being the gardener watching from a distance! 😉
---
---
Jkab Ethan Dale is the fellow muscle star getting that big meaty cock in his raw hole for this scene.
The theme for Skintight is pretty hot, too.
Cade is the photographer who somehow manages to endure seeing all those gorgeous naked men every day, but this time he breaks the rules.
You have to admit, if you did this for a living, you would find it hard not to become very unprofessional.
It's good that his model on this occasion is more than happy to indulge in cock play, and Cade doesn't have to be convinced to abandon his camera to plunder that tight, bareback butt.
It's a hot scene, an outdoor photoshoot is always a little more interesting to me, and I'm not sure why.
Can I be VERY gay and say how awesome I think that Skintight pool deck is, too?
Click here and check out the video!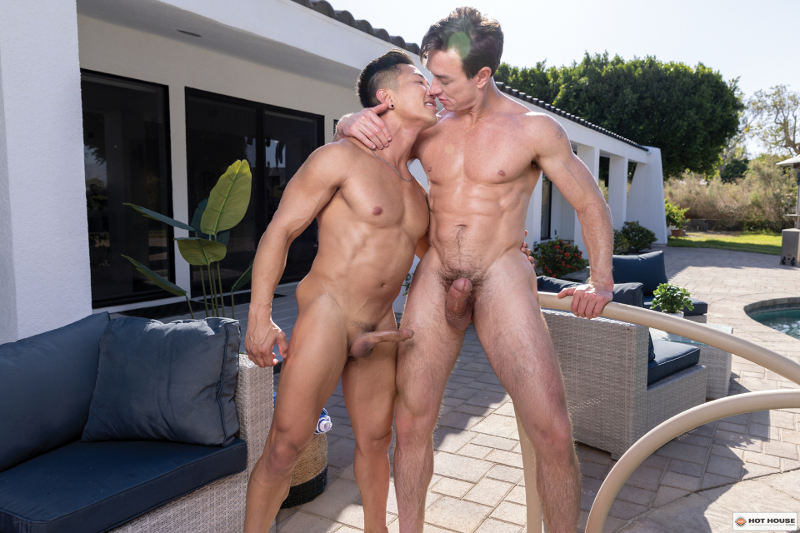 Now you've seen the pics, click here for a discount signup!