No one does hot bareback sex quite like the CockyBoys studio. This release will prove it to any who have doubts.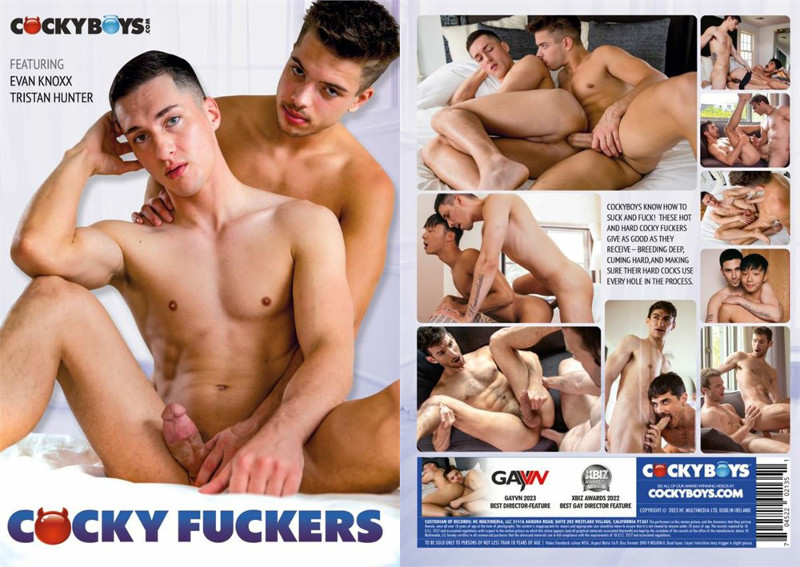 Cast list: Aiden Ward, Dane Jaxson, Evan Knoxx, Gabriel Clark, Kane Fox, Mitch Matthews, Tristan Hunter, Xtian Mingle
Studio: CockyBoys
If you don't know the CockyBoys studio, I have to wonder where you've been for the last decade.
I remember when they started out, and I could tell back then they'd be a big player in the porn business.
They have such a clean style, and some of the sexiest guys perform for them.
In a business where studios are usually just pumping out ten different 20-minute videos every week, all with the same boring and unconvincing sets and with the same rotation of guys in the same action, this studio really stood out.
CockyBoys uses quality equipment with excellent editing and great direction. They use it all to deliver truly hot bareback sex.
And the best thing is you can watch many of their releases at TLA Gay Unlimited.
---
---
You probably already know this is my go-to gay porn streaming service.
I'm pretty picky about these things and tested several options.
I've been a member of all kinds of sites over the years, but TLA is the one I'm consistently visiting the most.
They have so many awesome videos to stream from the biggest names. They also have a whole lot of classic bareback sex movies from the 70s and 80s, and you know I love those vintage pornos!
Anyway, I digress.
Cocky Fuckers has four scenes of awesome action with gorgeous guys sucking dicks and pounding holes.
You get almost two full hours of hot bareback sex with award-winning style and substance.
It's so well produced you can tell who created it. They just have that quality style in everything they release.
Check out some of the pics and click here to stream Cocky Fuckers now. If you need more convincing, you can click here for my TLA Gay Unlimited review. 😉
Bareback Sex Pics