MY RATING: 9/10
Okay guys, I know I'm not the only one who has about a hundred different gym-related fantasies. I guess we all have those dirty thoughts about what we might get up with a fit hunk in the locker room or showers, and some of us get away with some of those things, too. Aaron Trainer and Nick Milani are sure to set off a few of your own fantasies when you watch this video.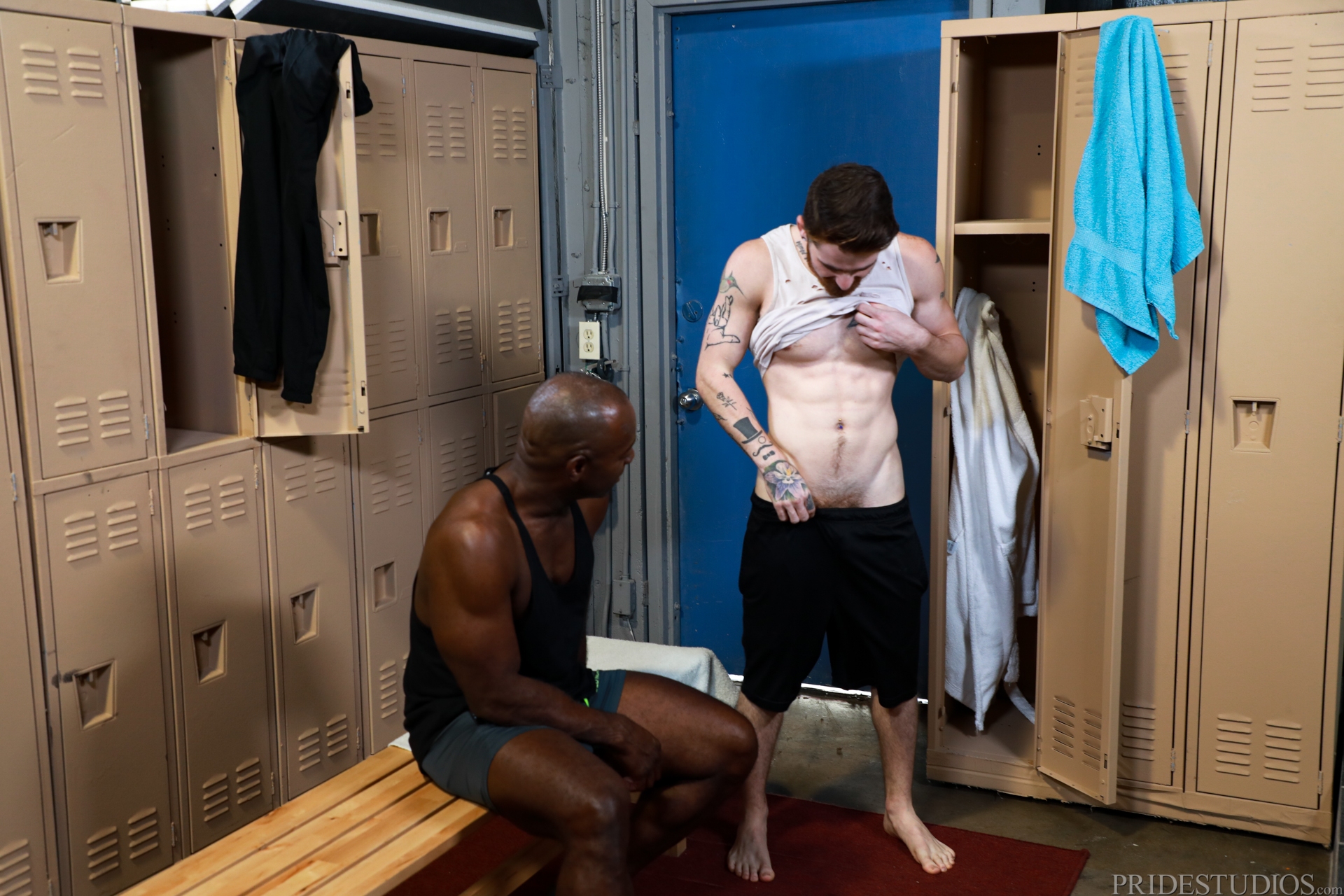 Nick is the kind of guy who just doesn't give a fuck, but then would you hold back if you had the chance to suck on the big black cock handsome muscle man Aaron has to share? No, you'd be on your knees to gobble that dong just as quickly as Nick is.
The fit guy loves to suck a good dick, but he's not alone in his love of locker room oral. Aaron returns the favor and slurps some fresh precum out of Nick's gorgeous uncut boner. Before too long the pale and fit dude is getting his hole licked out too.
I know we've all seen some hot stuff at the gym, we've all probably at least caught some guys jacking off. However, can you imagine catching these two in the act and Nick getting pounded by that big piece of bareback fuckmeat? Believe me, if this happened at my gym they'd probably have five or more guys jacking off to the show and wanting to dive in there! 🙂
Check out some pics and click through for the full video. If you have a thing for big dicks, and gym themed fucking (come on, we all do) then you're gonna want to rub one out to these two horny fuckers.