This new boy has a big twink boner to play with, and we're really looking forward to seeing him back for more with the other boys.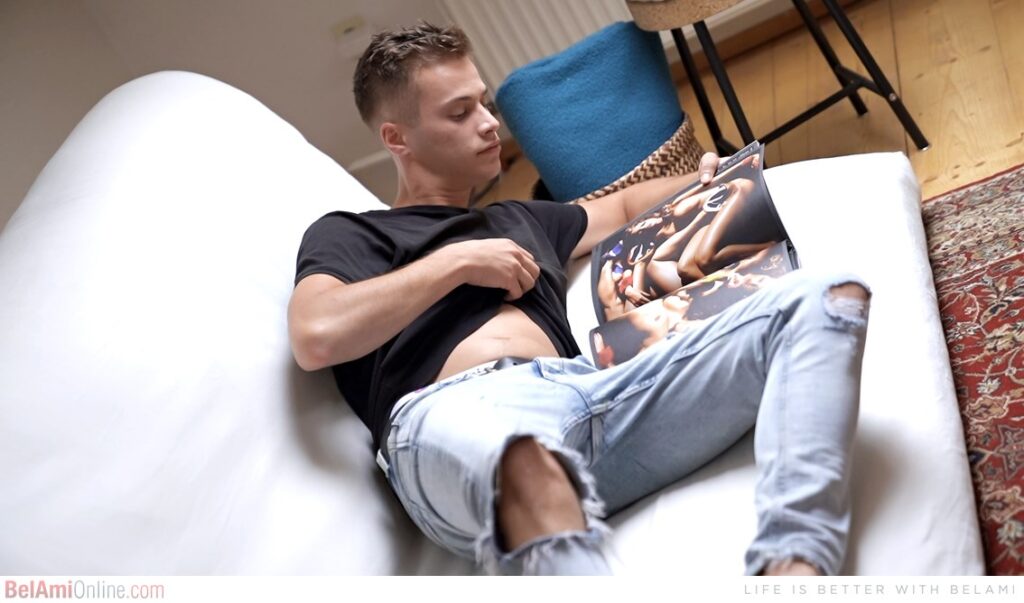 I think it's fair to call Oscar Scholz a boy-next-door type of model.
We probably all knew guys like him when we were his age, right?
I know I did.
Even the torn jeans fit. I was hanging out with lads like him in the 90s. They were pretty easygoing with getting their dicks out, too. lol
None of them had the kind of cock this sexy young man is ready to share with us, though.
He's packing some impressive inches in those jeans, and he's really not shy about hauling it out and having a good time in this debut.
And, for once, it seems he's already made clear that he's willing and able to come back for more.
---
---
You know how it goes with many BelAmi models.
While they have a stellar reputation for finding some of the most gorgeous hung European guys for their hardcore videos, they often deliver new boys like this, and we never see them again.
That's apparently not the case with this boy and his big twink boner.
They allegedly have plans to bring him back into the studio for more, and it seems the fans are ready for it.
Don't you want to see him putting that amazing cock to good use with another twink or jock?
You probably need to see him rubbing up some milky mess from that big dong to be able to make an informed decision before joining one of the best gay porn sites. I recommend clicking here and hitting play.
This boy is a delight. He was so easygoing, so sexy, so eager to please and have a good time with his cock. I can't wait to see him sharing it with some of the other boys.
Still here? Join now to see his big twink boner being rubbed!