A few names stand out in gay porn history, and Bill Henson has to be one of them. It's been a little while since we last focused on classic gay porn stars from yesteryear. However, when this new remastered solo featuring Bill Henson arrived at Falcon Studios, it was the perfect opportunity to talk about him.
You know I love my classics.
I'm all in, whether it's vintage porn movies or famed hunks from decades ago.
This handsome young hunk first caught my attention a few months ago, but I know I'd seen him in a couple of movies.
Bill started his all too brief career in the early 80s. Back then, he was a straight young jock. One who wanted to get into modeling. I know it's a cliche story. Nevertheless, that's the factual backstory of how he started getting his cock out on film.
---
---
Bill Henson wasn't in the business for long, but he did star in some epic productions.
Starting in his very early 20s, Bill was an active-duty Marine Sargent who was also married. Not the path most men take on their way to gay porn stardom, right?
Remarkably, Bill really seemed to get into it on video, and those who worked with him had a great time, whether starring alongside or directing, etc.
For a straight, married military man, he indeed appeared to enjoy getting fucked. lol
Bill's ill-timed entry into the world of gay porn was his apparent downfall. His mainstream modeling career didn't work out.
Sadly, as we all know, up until very recently, you couldn't do porn and still be a mainstream model. Bill Henson's modeling career lasted mere months before his porn past was exposed. Then he just kind of disappeared.
Rumor has it he had to grow a beard because people kept coming up to him and his wife in the street after recognizing him.
Awkward!
It's sad, but I hope wherever he is now, he has some fond memories of those days. It sure looks like he was having a lot of fun back then.
Click here to check him out enjoying himself in a solo jerking session at FalconStudios.
I might have to see if I can find the movies Bill Henson appeared in and post about those, too. 😉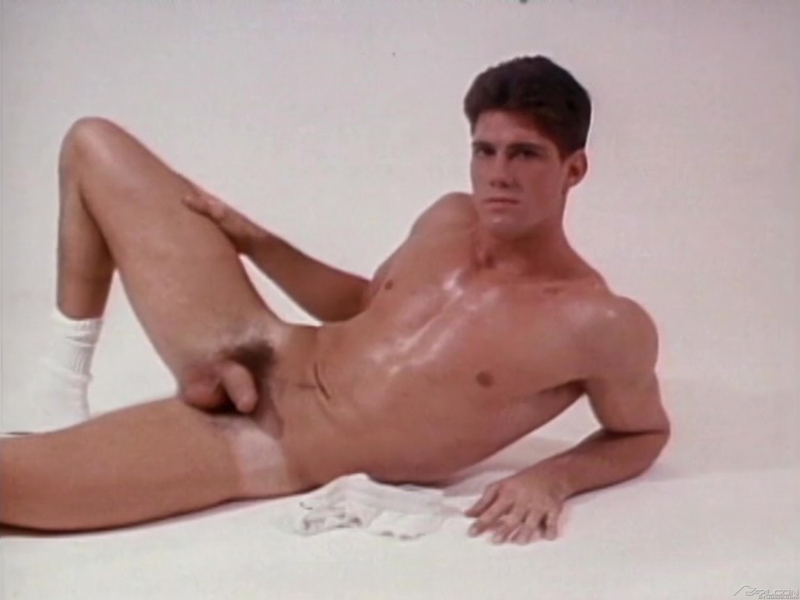 Are you still here? Click to see this young hunk spurt his wad up his abs!