MY RATING: 8/10
So, last month we caught sight of big and burly bisexual hunk Hugo Brtnik for the first time and I was really hoping we would be seeing more of him. Well, he's back, and we're all jealous of the dude who gets to make him cum in a massage session.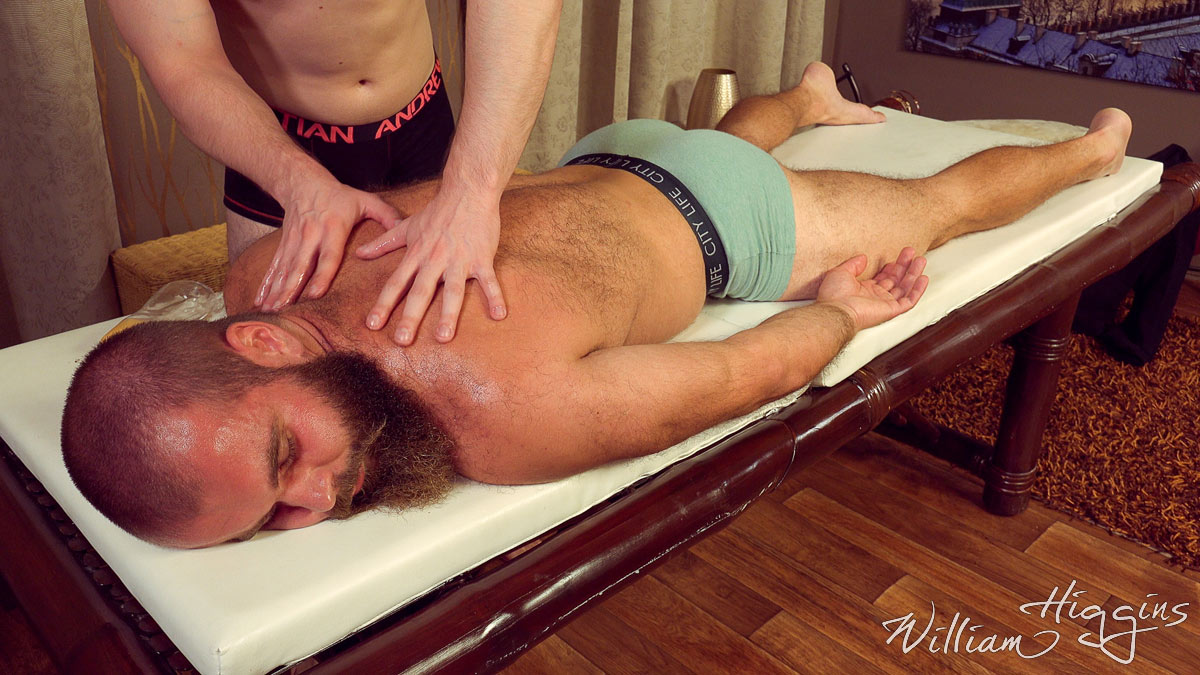 Now, although it's been made clear that Hugo Brtnik is bisexual, I'm guessing he's never had this kind of experience with another dude before. You know the type, right? I think he's one of those guys who considers himself bi because he's jacked off to gay porn and likes looking at cocks. I'm guessing he's never had anything in his ass and might not have even had a guy make him cum before.
Kinda like those people who claim to be Vegan but really all they do is eat a few extra apples a week.
That's all changing in this session and I am totally jealous of the lucky guy getting the chance to stroke that hard uncut cock for him, play with those pink low hangers and slide a toy into his hairy hole.
I have to wonder though, how hard it must be to be the one making this guy shoot off his cum load without getting a taste of that dick or offering to slide into that hole to give him the real thing. I could be wrong but I don't think this big hunk of a man would have minded any of that if it had been offered.
Will he be back for more after getting his cock and ass played with so expertly in this video? Yeah, I'm willing to bet this isn't gonna be the last time we see this guy shooting off a load on video, and maybe even getting fucked in the butt for the first time too.
Enjoy these pics, but click through to watch the video, you're gonna want to see that load gushing out and splashing all over his furry bod!