Blowjob Gay? Bar? Yes and make it a Double! I had been gay for as long as I remember. While my friends listened to heavy metal music, I enjoyed ballet and opera in my own room. I never ever recall liking any girls from my class. I was in love with my neighbor. He was older, muscular and really really handsome. His name was James. He thought I wanted to be his friend, but I had some deep sexual and emotional feelings related to him. But, I hesitated to tell him because I was afraid he might mock me or maybe even punch me. I was not sure if James was gay or even bisexual. Because word on the street was that all that girls around him are just a cover.
Sometimes, late at night, I saw him with a girl or two, but they never were welcomed inside his house. Sometimes, he was simply walking around the neighborhood with them. When it was time to go home, he hugged them, and told them "good night." That was strange to me because the girls were super hot females. Most every straight man would give just about anything to be with them. Especially sexually! Because of this behavior, some neighbors started to talk that he doesn't even like girls. That James is really gay and girls are just there to mask his true sexual identity. Maybe I did have a chance someday?
Blowjob Gay Porn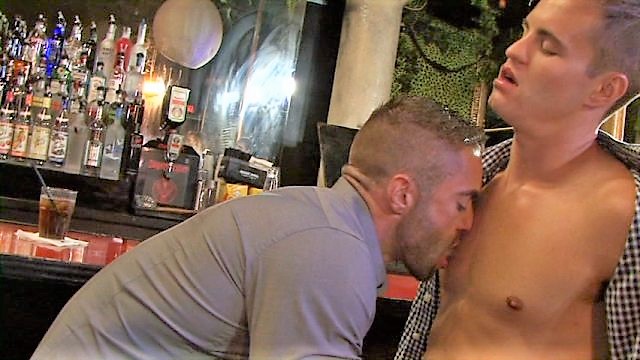 One day, I was alone and didn't have anything much exciting going on. I was reading an article on my favorite internet Gay Porn site Blowjob Gay Porn Fantasy and pictured myself as the lead character. Suddenly, I looked just outside my house on the street. James was jogging and he stopped right in front of my house. He needed to take a break and to drink some water. James looked directly at me and smiled, I waved him and smiled back. His look was not friendly. It was sexual for sure but I didn't have the courage to admit that to myself. I brushed it off like it wasn't anything and that was that. After this encounter, I hardly saw him for the next few weeks. I tried to forget about him. I met some new friends soon after. We went to a party nearly every weekend.
I started to drink and to have some fun around other young men my age. It was Friday and we decided to go and visit a gay bar. My friend's brother was gay, and everybody knew that. He wasn't hiding from others. I thought it would be a good idea to visit a gay bar with him. This was a rare chance to see a gay bar and to see what people over there do. And if anyone asked me what do I do in this place, I will just say that I am here with my friends and we are there to meet some new people and to do something exciting.
Gay Blowjob Porn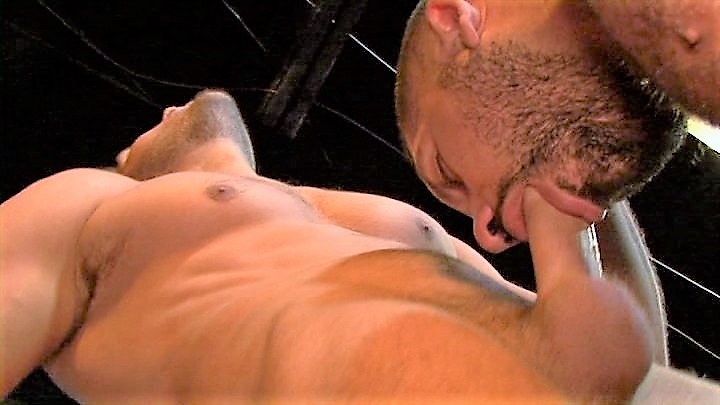 That night was my first night in a blowjob gay bar. It was some sort of mix of bar and a disco. Retro music was playing, music from my youth. I felt really great and I knew that no one will recognize me because I was wearing sunglasses and a hat. This was a thing that night and nobody thought this costume is strange. My friend and I ordered a drink and we sat at the front table where there were not too many people. But, I freaked out because I noticed someone familiar; My next door neighbor was here! I couldn't believe with my own eyes. He was there and he was finally honest about his own sexuality. But, he was with some girls too, so maybe he was there casually. To see what its like, just like me.
I approached him and said, "Hello, how are you?" James replied with a simple smile. He was in a good mood and asked me what I was doing there. He then added that he was very surprised to see me. James was a bit drunk, but he was friendly. My neighbor sat next to me and we had a really long conversation. After ten or fifteen minutes, I had to go to the restroom. James said he will probably go home soon, and that we will be in touch. I was disappointed he did not wait for me. But I bid him farewell and said will see each other again soon. I then went to the restroom.
Blowjob Gay Porn
But that was not an end of this amazing night. Special things were just about to happen. I was at a urinal and just a couple of seconds before I took a leak, someone was behind me. It was him. James pressed his body against me and asked; "May I see your package?" I started to breathe heavily, I was very excited and this question turned me on. My dick was already hard and he looked at my engorged member. "Can I taste it?" I said: "I wouldn't mind." He touched my hard cock and he massaged it a bit in circular motions. That felt very nice. He started to wank me, slowly at the beginning and then faster and faster. He was really good at Gay Blowjobs. I knew that James had done this many times this before.
There was precum all over my dick. After a couple of minutes, James kneeled in front me and started to lick my cock. "Your dick is so beautiful; I could suck your sweet young cock all night long." He put my cock in his mouth and gave me the best blowjob of my life. James used his tongue a lot and he was deep throating me like never before. "Oh, yes, cum inside my mouth, I want to drink your cum, I am so cum-thirsty!" His wish was my command and I came after several seconds. I was seeing stars and lights in front of me from all that excitement. It was the best orgasm ever and I was speechless. He whispered: "Come and visit me tomorrow morning, neighbor, I have something for you." And this was a beginning of our very special blowjob gay sexual relationship.