MY RATING: 10/10
I think we've probably established by now that there are a lot of ridiculously gorgeous and sexy men performing on cam at any given hour of the day or night, and you'll find a lot of them at TopRatedGayPorn.Live, but although we've already seen plenty of them, I think Roan Birkin might soon be at the top of your list.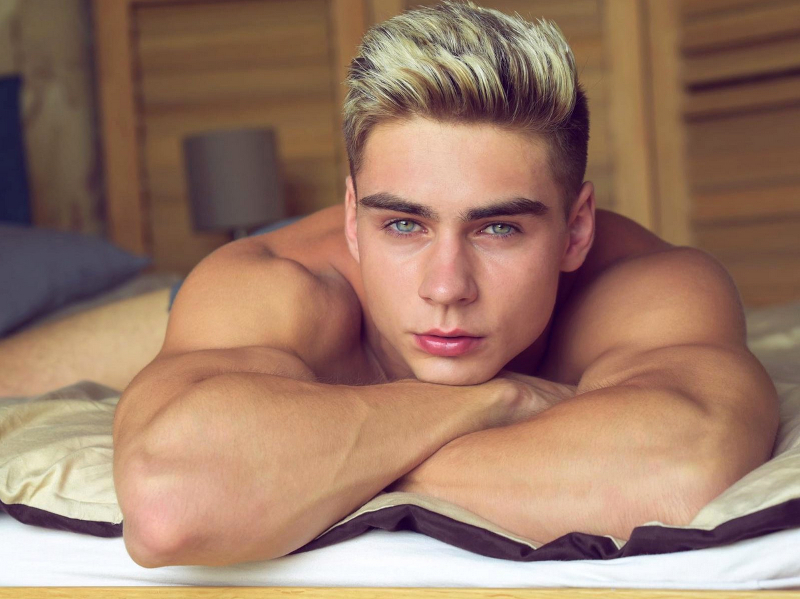 Yes, this is one of those times when I'll freely admit that there's a real risk I could become infatuated. How could you not, though? Just look at this incredible nineteen-year-old and tell me you're not instantly in lust with him.
Aside from having eyes that I could get lost in for days, and a mouth that I could do very dirty things with, he's so ridiculously chiseled and handsome he could probably be a Hollywood movie star or a top international model if he wanted to. I guess he might be a little too muscled for that job though, they tend to like skinny boys for catwalk shows and this handsome young hunk is far too buff.
But that's obviously another reason he's so damn popular, along with his hot little bubble butt and that stunning 7-inch uncut cock. He's got one of those perfectly pink and smooth dicks, with a glistening helmet. You'll be imagining what it might be like to spend an entire day just sucking him off, although you'll have a whole list of things you'd want to do with him in such a window of time.
It goes without saying that this bisexual boy has a whole lot of fans on the site, and you're gonna be one of them too. He's got a few videos up on his page, but this is the kind of performer you set a calendar alarm for when you know he's gonna be on. Tune in, turn off your phone, lock your doors and ignore the world, because you're gonna want to focus entirely on what this insanely hot guy is doing.
Click through to see more of him, but be warned, you're gonna be addicted.