Having never been much of a sporty guy but loving the whole jock persona, you could probably guess that "coach" Reed T does it for me. I was just enjoying some of his videos on his profile and I had to get some pics on the blog for you guys!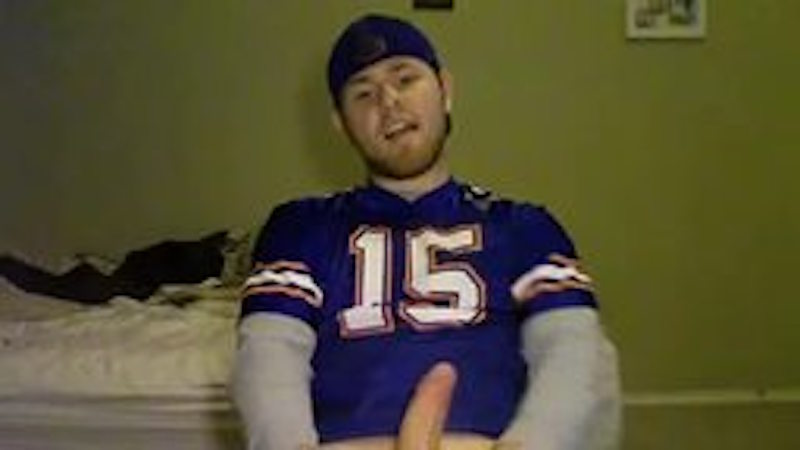 [yasr_overall_rating]
I'm going to admit that I think this guy really needs to upgrade his equipment and get a better camera. I almost didn't share him on the blog because of some of the low-quality aspects. But then I started thinking about how things used to be "back in the day." Then, I realized that a lot of you either won't care about that or it'll actually make him more interesting. I think it's like watching those old porn movies from the 1970s and 1980s. There's a certain kind of nostalgia for it.
In this case, it was also about his jock persona. I fucking love sporty guys like this dude, especially when they've got a big meaty cock to stroke the cream from for their fans.
He's got a great mix of boyish charm to go with that fit body and manly dick too, which really just makes him even more attractive.
I can tell you that he's bisexual, and maybe that adds something to the horniness of his shows. His fans definitely seem to enjoy the way he handles himself. and from what I've seen he's a "power squirter" too. So all you cum fans might want to tune in and check him out making a hot and sticky mess! 🙂
Take a look at some of the stills I've nabbed from the site and click through to check out his profile and some of the videos you can watch as a member. You'll find a lot of other really hot guys over there worth seeing so I recommend taking a look around.