With so much hardcore porn worldwide, it's hard to know where to sign up for the best deal. Well, this Carnal Plus review should solve that problem for you. There's no comparison with 16 sites under this umbrella and a 40% special discount exclusively for supporters of our gay porn blog. If you're not already convinced to click here and join, allow me to tell you more about what you get from this exclusive Gay Porn Network!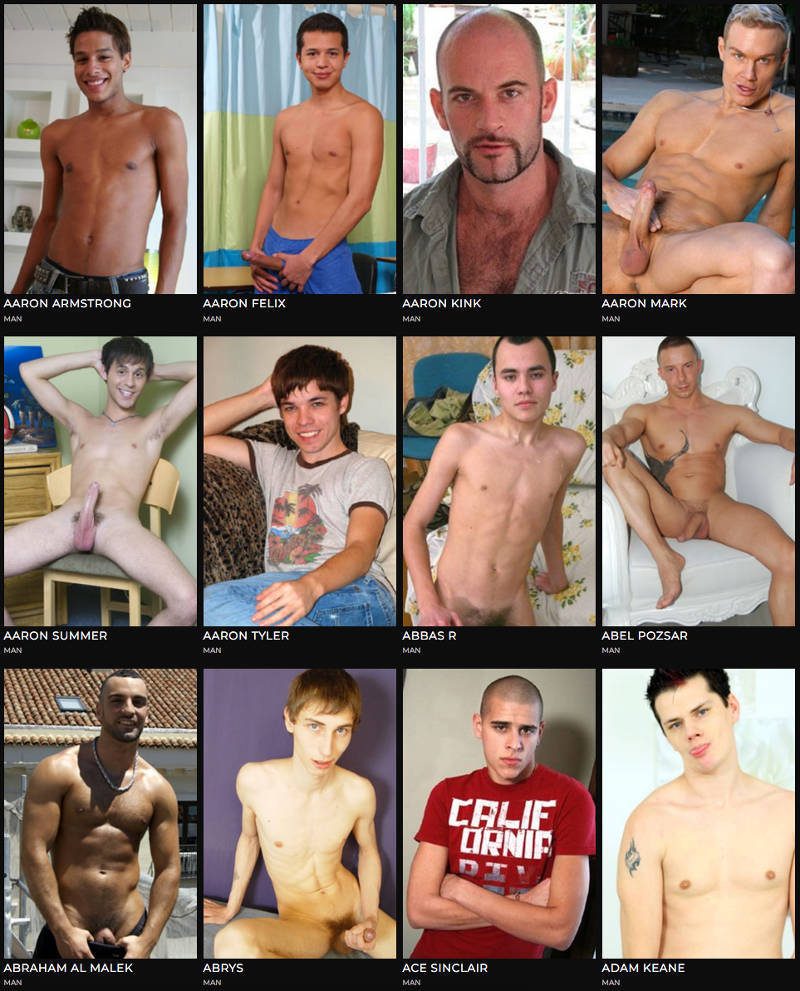 Twinks, Jocks and Daddies Galore – Carnal Plus Review
Because you get access to the videos of 16 excellent sites in this one membership, the diversity of their models is impressive.
Most sites tend to focus on one theme of a model, but the vast catalog of videos they have means you get every type of guy and every type of sex.
I'll get on to the action in a little bit, but for now, we need to talk about all these lovely performers.
We have muscle daddies like Dallas Steele and Aitor Crash, otters like Andy Star and Ben Krane, muscle hunks like Ben Brown and Corbin Colby, and twinks like Devin Moss and JP Dubois!
I love it when a site mixes so many well-known stars with adorable new-cummers, and they do it regularly.
The racial diversity is also on-point. We get plenty of handsome black performers with big throbbing cocks and lots of Brazilian Muscle Boys with tight butts and uncut boners.
The mix of American and European porn also makes this one of the best deals out there. You can switch from Aussie Amateur Boys, Twinky European Boys to British guys, to American Daddy Boy Sex and hunks in a flash.
More Than 3,100 Videos To Stream
Now, let's get on to the videos!
You already have more than 3,100 hardcore scenes to watch immediately, but more arrive monthly. Several sites in the network add new videos every week, which means there's always something new to watch.
I find it hard to believe any new member would be able to watch everything they find interesting there, not with so many fantastic scenes to stream.
You get everything you could imagine in those videos, too.
If you're into twink boys fucking, you'll find plenty. Want to see hunky daddies dominating young guys? There's a whole lot of that. If cruising and rough hardcore are your thing, you won't find yourself bored. There is so much to watch that you'd have a novel to read if I described it all.
All of these videos can be streamed, but downloading is an added cost. That's the way most sites are heading these days, so it's not a criticism. We are all streaming content now.
So, what sites are in this collection?
Fun-Size Boys, GayCest, ScoutBoys, TwinkTop, MasonicBoys, AmericanMuscleHunks, BoyForSale, BangBangBoys, JalifStudio, EdwardJames, AmateursDoIt, GrowlBoys, Twinks, TeensAndTwinks, AndiesAussieBoys, and StagHomme.
Most of these are pretty self-explanatory. Nevertheless, you should click here and give it a thorough look to see what themes you're into.
You can add your favorites to a personal list to watch again later. Or you could do what I do and just add plenty to it, planning to watch them based on the thumbnail. lol
You can also choose from all kinds of categories. From orgies to fisting, jerk off solos to daddies muscled men to facials. All the categories you might find on tube sites are represented. Again showing just how diverse the premium gay porn collection is.
Carnal Plus Review Wrapup
I have to say that I'm impressed with the wide range of content Carnal Plus delivers, and I'm not easily impressed!
As a fan of classic scenes and all manner of hardcore entertainment, from bareback to orgies to wanking solos and cruising themes, I quickly fell down a rabbit hole while reviewing the site.
This Carnal Plus Review wouldn't be credible without at least one complaint.
I have to say that when choosing to look at GrowlBoys videos specifically, a new login screen comes up.
I'm not sure what the deal is with that. Even if it's just an error I get, I need to mention it.
Even with that error, I am thrilled with everything they offer, and I would wholeheartedly recommend signing up.
You get a 40% discount, too!