We all have those male celebs we fantasize about. My celebrity dick list is long and growing by the week. Puns intended! Right now I'm specifically lusting after Chris Evans, Ryan Reynolds, and Jared Padalecki. It really doesn't help matters when you see guys like Reynolds and Gyllenhaal becoming besties and being totally gorgeous together in every interview. If you never watched their press tour for "Life" then you really need to go and check that out when you're done here. While I was looking through the MrMan (one of our faves for hot celebs) I thought I'd get some pics together of some damn fine famous men revealing more than you might expect. Grab the lube and your favorite sex toys, then check out their manhood below.
Celebrity Dick Showcase
Steve Grand
You know him as an internet-famous male model, singer, and songwriter, but we know him as a donkey-dicked hottie! Yes, allegedly these really are pics of Steve Grand showing off his enormous cock, and we love every celebrity dick inch of it.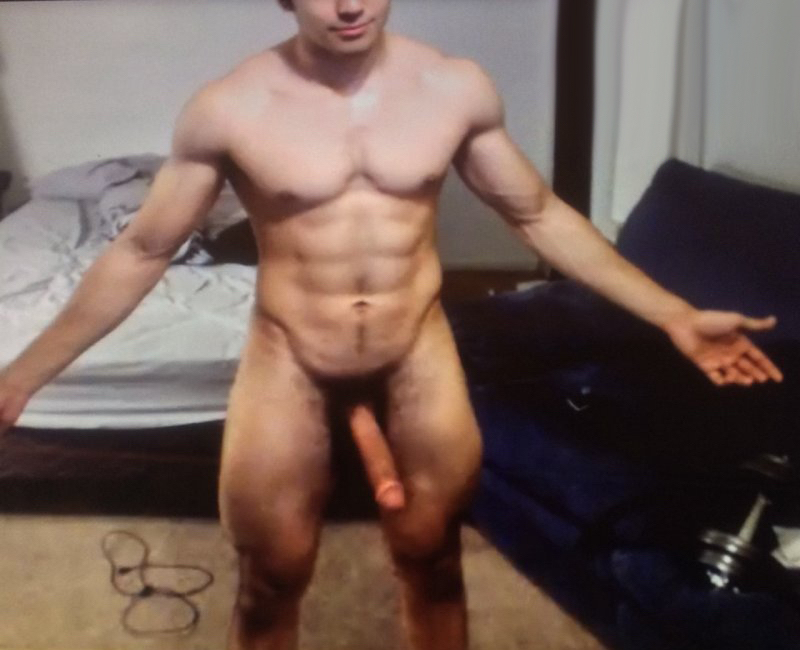 I guess attitudes have changed so much now that these kinds of discoveries aren't really too shocking. I mean, who hasn't posted dick pics out there at some time? This certainly doesn't make us think any less of him. 🙂
Orlando Bloom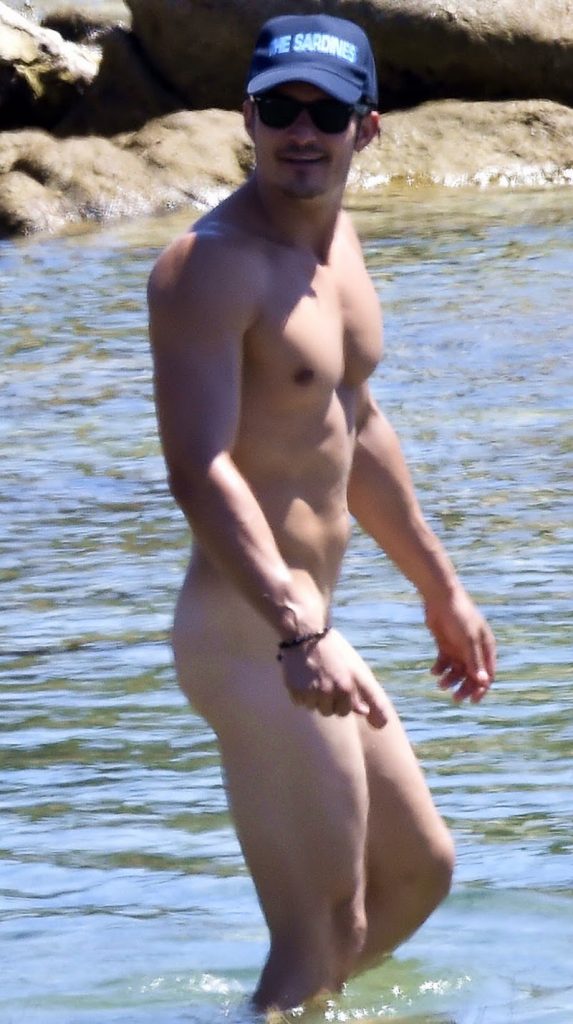 I think this British hottie has probably been fantasized about by millions for more than a decade. There's no shortage of photoshopped images of him naked which could quite easily be ignored. Especially considering 90% of them clearly used a circumcised American dick when we all know that almost all British guys are intact. This was only proven to be the case when he was snapped at the beach with his (long and lovely) uncut cock out.
I'm not sure what the circumstances of it were but I get the impression Mr. Bloom really doesn't give a rat's ass if you see his dick. Oh, and may I remind you that this guy is forty-two (42). If you're the same age and don't have that body please feel free to experience an adequate amount of jealousy and shame.
Ben Affleck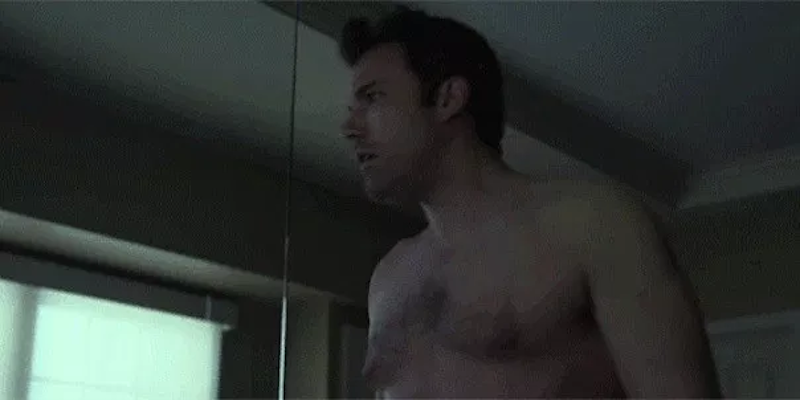 Many cock pics from supposed celebs could probably be dismissed as fake. However, it's certainly not the case when an actor gets his dick out for a film role. A case in point is the handsome Ben Affleck in "Gone Girl" where we get some side-dick, which also happens to perfectly display just how well-proportioned the man is.
Yeah, he's a millionaire and pretty damn talented too, and good-looking Ben. appears to have a great life, and to make us all even more jealous he happens to have what looks like an 8-inch dick, not even hard. Dayum!
Ryan Reynolds
Quite depressingly, there are no proper dick pics of gorgeous Ryan out there, that I'm aware of. I really don't understand it, considering he's Canadian, a comedian, and generally has that "I don't give a fuck" attitude. He got naked for his fight scene in Deadpool, spending hours in makeup and having someone painting on scars, allegedly including over his dick.
I've included a still from that even though it's not too revealing. Of course, while plenty of celebs have great butts too, I think he should win some kind of award.
Michael Fassbender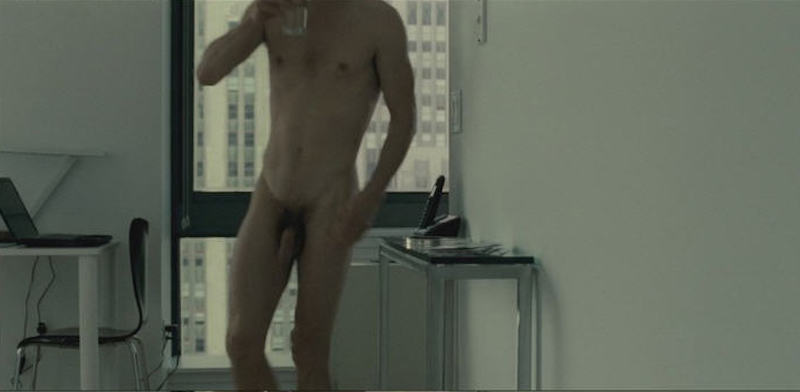 I imagine most of you have seen these pics of Michael Fassbender by now. They weren't exactly played down when he got his cock out for his role in "Shame." Once again, there's nothing to be ashamed of.
It seems so many celebs get caught with their cocks out on film and it's not too surprising that most are pretty well hung. I'm starting to think if that plays a part in why they don't care so much.
Jared Padalecki
Finally, I need to bring up this awesome pic of a guy who certainly looks a lot like "Supernatural" actor Jared Padalecki flashing his long uncut dong in a men's room selfie. I wasn't convinced when a buddy of mine sent it to me. Nonetheless, after thinking about it long and hard (lol) I'm actually not sure, I think it could be him. Maybe it's just wishful thinking? We do know he's hung. You only need to see that bulge to be clear about this. We also know he's taken dick pics before and has a habit of dick-centric humor with his male co-stars. It actually looks like his general style with the "I'm a celeb" shades, his shabby clothes, and his stubble. I don't know, but let me know in the comments what you guys think!
Celebrity Cock; "It's a Wrap"
The Top Rated Gay Porn™ team was considering adding some obvious fakes in here just for the giggles. Perhaps, we need another post for those? Let me know in the comments what you think. No, they have probably never have gotten drunk and blown each other. Nevertheless, that doesn't mean I'm not gonna imagine they have! 🙂 Are some of these celebrity images photoshopped? You be the judge, let me know in the comments. For more famous celebrity dick sightings, check out the Celebrity Skin category of our VOD store. A lot of other readers here absolutely love our selection and I'm pretty convinced you will too. Finally, if you haven't joined our newsletter yet, definitely do that before fapping the day or night away! 😉