Whatever happened to gay cruising porn? It seems all the major studios do it so badly compared to the classic adult Roku releases now available to stream to your fapping content. No need to rewind the VHS tape and return it to the video store! 😉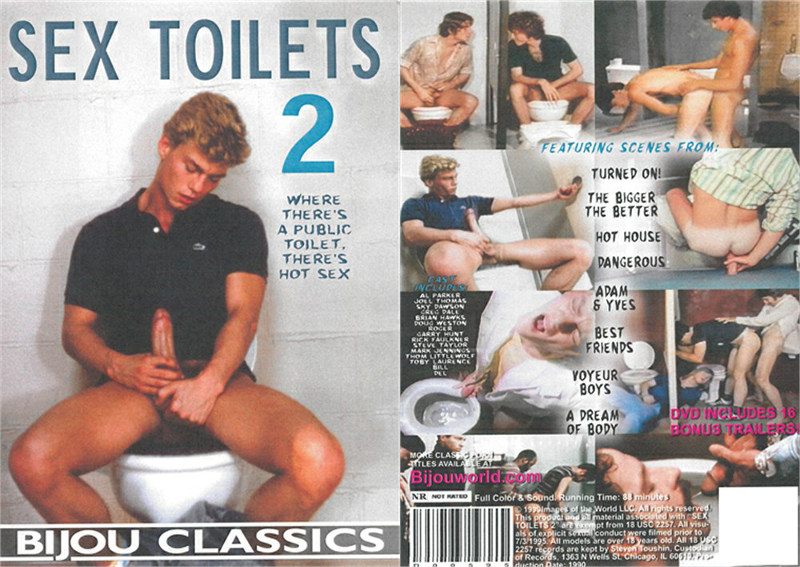 Cast list: Unknown
Studio: Bijou Classics
I don't know about you guys but while I like having so many themes and sites to choose from these days I sometimes think we've traded quality for quantity.
We don't really see awesome movies like this one from the '70s anymore. Instead, we get a hundred 20 minute scenes filmed on cardboard sets with the same handful of men.
It's hard to be into a story when the "straight guy cruising" this week was the "gay daddy" in his last video, right? One of the themes that have suffered the most is gay cruising porn, like the action we get in Sex Toilets 2.
---
---
This gay cruising porn movie was made way back in the '70s. Back then studios really spent time on building sets and setting the tone.
You can really see the difference when you see a classic gay porn movie like this one.
There are unusual camera angles, the lighting suits the theme and there's a sense of mystery and danger about it that you just don't get in modern porn.
Whenever you see cruising porn these days you can tell it's all totally fake. In many cases, you saw the same two men in another hardcore video of a different theme a week before.
You know that if they leaned on a wall too much they'd fall through it. lol
The realism is lost.
That's why I spent my time enjoying this hour and thirty minutes of urinal wanking, glory hole sucking, stall fucking, and big splashing loads in the eight scenes of fun.
There are all kinds of guys in this one. We get the sporty young jocks, the horny cruising daddies, and the greedy gay twinks.
It really does look like the kind of diversity you might find at a real cruising spot.
Not that I've been to one recently (he says, sadly).
Check out some of the pics and click here to watch the full gay cruising porn movie at TLA Gay Unlimited.
It's the best gay porn streaming service in the world for many reasons. Not least of all being that you can watch thousands of gay porn movies and stream on-demand. All via your very own private Roku channel.
Still not convinced? Click Here for our TLA Gay Unlimited Review!