It's no secret that I love Devin Franco. When I saw this new compilation video put out by Falcon Studios I had to share it with you guys.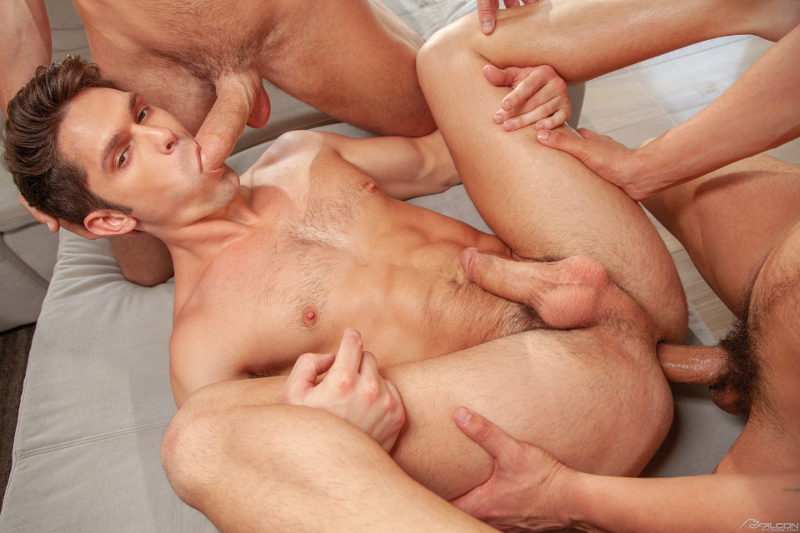 I don't usually do compilation videos.
I don't know what it is about them that turns me off, I guess I generally don't like writing about them and sharing them because it's usually focused too much on one particular audience.
When it comes to a compilation of Devin Franco in some of his hottest moments, I'm far happier to share.
I know this gorgeous man is loved by a lot of you, and with good reason!
---
---
Let's just say that Devin Franco is one of the most gorgeous men to ever appear in gay porn.
I know that's a really high bar to set, but just look at him!
The 32-year-old is so handsome. He has an incredible body, a stunning ass, a great cock and he knows how to use it all in awesome action.
There's literally not a thing about him that could turn anyone off.
We've seen Devin Franco on the blog several times before, of course. Some of those scenes have moments in this compilation, too.
It's packed with hardcore sucking, fucking and spooging, with Devin being a great jock bottom, a powerful top, in gang bangs, and being drenched in juicy cream.
There's something for absolutely everyone in this delivery.
I need to admit that it's also had me going down the rabbit hole of some of the scenes I haven't watched yet. lol
There's a lot to enjoy. Devin started in 2016 he's been in possibly hundreds of incredible gay porn scenes. With more arriving from this Falcon Studios Exclusive performer regularly.
The list of gay porn stars I would love to know personally is about as long as a CVS receipt, but I think Devin Franco needs to be in the top 5.
Check out some pics but click here to watch his highlights. Be warned, you're gonna want to go through the long list of all the gay porn videos he's been in. Grab the lube and proceed! 😉