I love it when a friend surprises me with some unexpected good news. Especially when it involves sexciting news about gorgeous male fashion model and social media sensation Ethan O'Pry.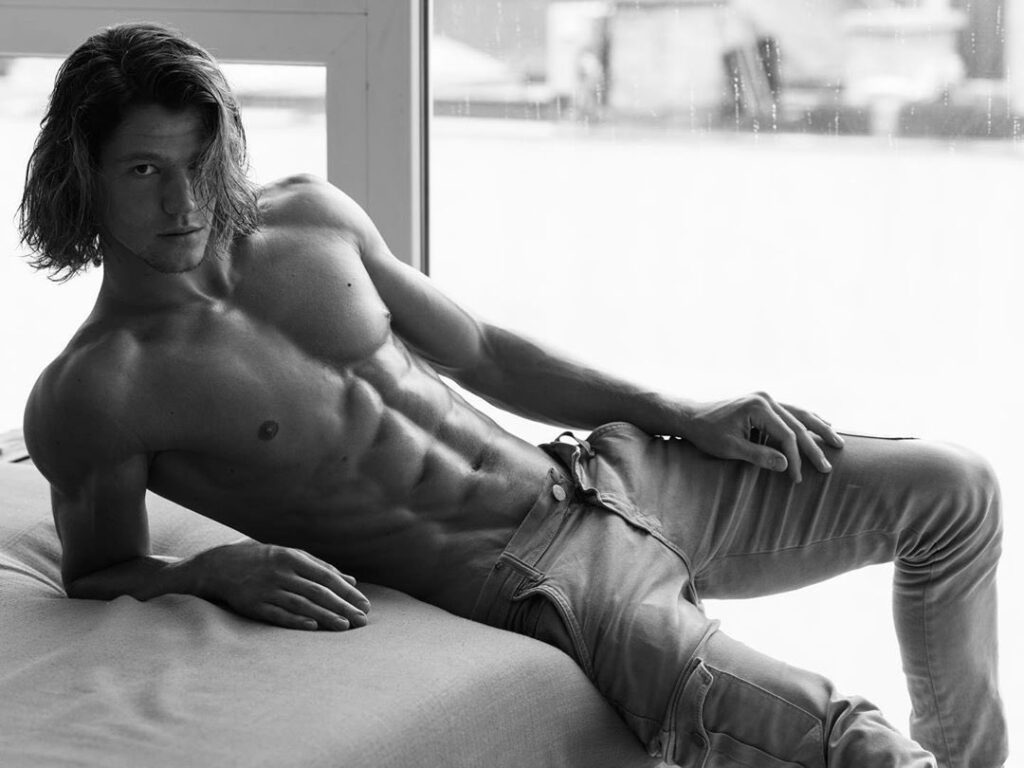 When I first wrote about this insanely sexy young man in December of last year, jacking off for the BelAmi studio, I had no idea of his other career.
If my friend hadn't emailed to let me know I would have stayed oblivious to this reality. Thankfully now I know this little detail we can talk about it.
Apparently, he's an accomplished male model.
I don't think it's hard for anyone to believe that. Just look at this Hungarian hottie!
If you were selling underwear you'd want this guy posing in them, right?
Fuck, if you were selling spanners you'd want this shirtless stud posing with your product.
There are a lot of insanely gorgeous men in gay porn who could quite easily be professional male models, but this young hunk is one of the sexiest.
I can't work out what came first for Ethan O'Pry. I'm inclined to think he was a male model before he moved into porn. That's usually how it goes, isn't it?
In this case, there are porn and modeling shoots of him with both long hair and short hair. I can only assume he's been doing both jobs successfully at the same time.
---
---
Things have definitely moved on since the days when a famous cock appearing on the internet would end a career.
Just look at Chris Evans. His "slip up" did him absolutely no harm at all. In fact, it might have boosted his career.
Back in my day (oh god I sound so old lol) the mere suggestion that a professional model, actor, or musician had once posed naked for a photographer would have been all over the tabloids and it would end a career overnight.
These days guys like Ethan O'Pry can not only pose naked, they can suck dicks and get fucked at BelAmi. Then, carry on posing in a sexy photoshoot for mainstream photographers.
It makes me wonder where things might go next. Could there one day be a world where a gorgeous movie star could appear in a Marvel movie while shooting porn on the side?
I know it sounds insane. Nonetheless, if you'd asked me in 2000 whether a famous movie star could leak their dick pics on Instagram and still have a job after I would have guffawed incredulously.
So, enjoy some pics of super hot Ethan O'Pry being a stunning male model and a greedy cock-loving gay porn star.
You HAVE TO CLICK HERE to see him enjoying lots of hot cock at BelAmi.
Can you think of any other male models doing the same? Let me know in the comments. Please! 😉