I'm gonna admit that gay bondage porn usually isn't my thing, but one man in this video from Raging Stallion makes it worth seeing!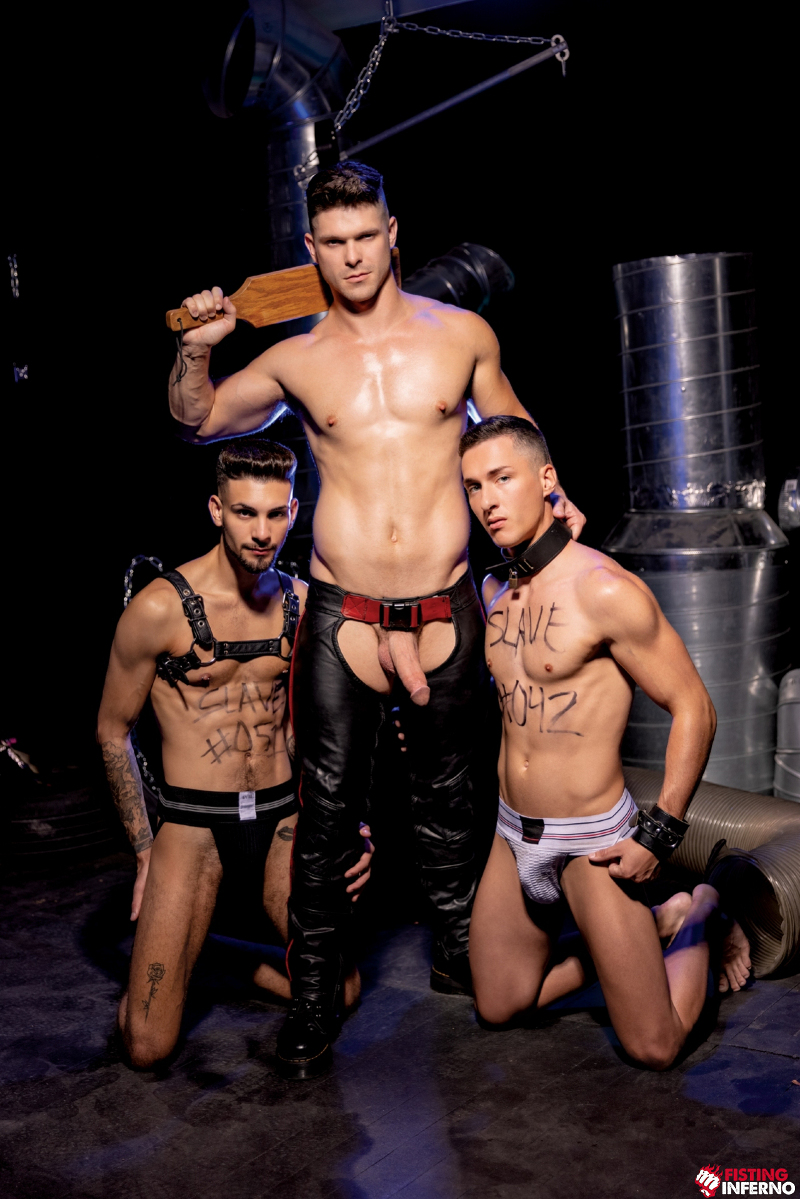 Yeah, I'm talking about Devin Franco.
Even though my idea of "kinky" sex is outdoor blow jobs or some cum play fun, I can appreciate some real gay bondage porn when it features guys I like.
Liam Skye and Tristan Hunter are both damn fit young guys, but having Devin as the gorgeous jock master is what makes this super hot for me.
I'm a little bitch when it comes to domination, so maybe that's why I'd love to submit to Devin?
Liam is watching from the cage. While Tristan is bound and vulnerable. He knows his turn is coming.
Devin definitely looks the part, prowling around with a riding crop, his big jock cock hanging free and heavy.
I might be a wimp, but I would gladly submit to this kinky stud and do whatever he likes.
It seems these two guys are similarly minded. 😉
---
---
With some clamping of Tristan's nipples, Devin starts to assert his authority. The gay bondage porn scene really kicks off with Tristan's dick swelling up with delight.
Don't think Liam gets nothing more than a show. Devin turns his attention to the other captive and works him with the whip before freeing him to make the two play together.
Devin makes good use of his prisoners with some face fucking and a lot of cock and gay sex toys to enjoy.
Tristan is the center of the fun. He's soon being stuffed with cock and dildos while master Devin and Liam use him in between.
It's a tremendous cummy finish to this gay bondage porn scene, and it actually has me wanting more.
For someone who isn't that into real kink, Submit, Scene #01 got my attention.
I might be far away from buying a riding crop, but I definitely won't mind seeing another video in this theme, especially if it stars Devin!
Enjoy some pics but click here to see master Devin getting that load out with his captive boys! 😉
Like the preview pics? Click here for the full video!