Dear American friends, we have a lot in common, but there are some important ways we are very culturally different. For instance, in the UK most guys are uncut (love that), we aren't paranoid about pissing in front of each other (no dividers between urinals), and we still enjoy open showers in a lot of gyms (be proud, show off that bod). However, you have some awesome things that we don't, like actual proper wrestling.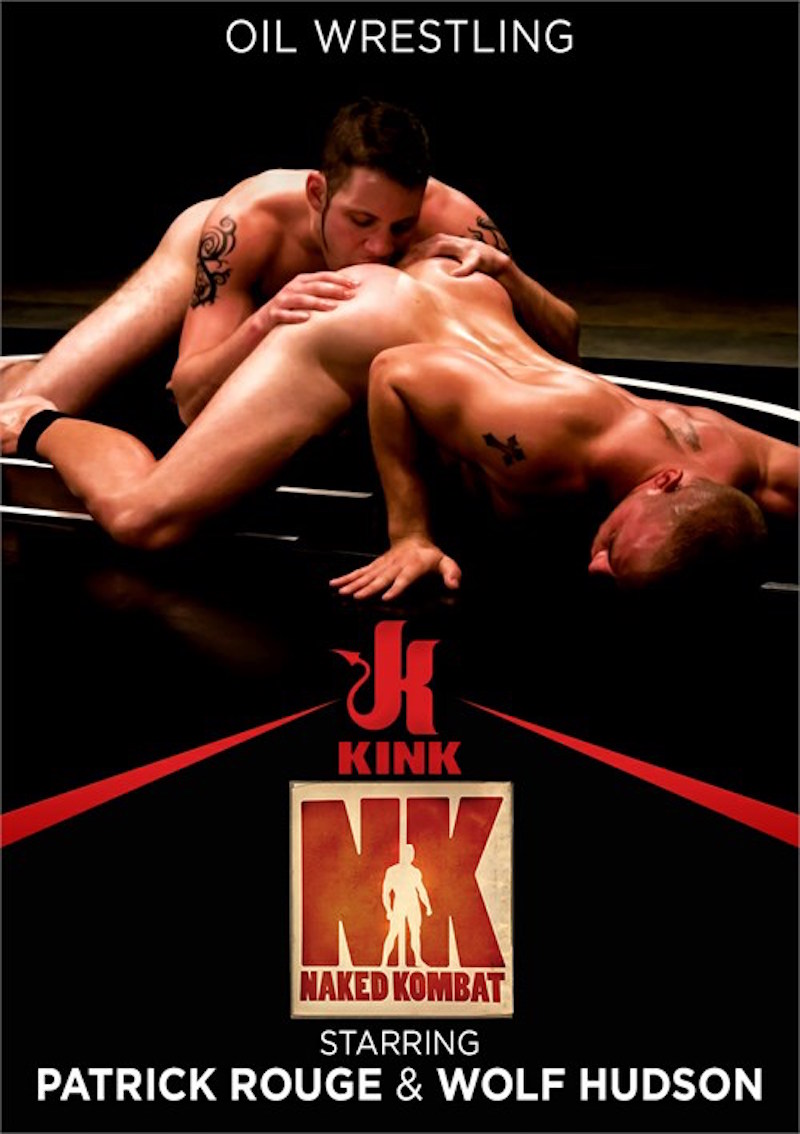 Full cast list: Wolf Hudson, Patrick Rouge
Studio: Naked Kombat, Kink
I was never very sporty when I was younger, but if wrestling was a thing when I was in my teen years I think I would have worked things out a lot sooner and become one of those seriously hot jock dudes I now lust after so much. Grinding on a mat with a fit lad clad in spandex is certainly on my list of good times to have, and porn like this from Naked Kombat is capable of fueling many a jack off session.
Fit hunks Wolf Hudson and Patrick Rouge are the two dudes battling it out on the mat for this winner-takes-all bout, starting out innocently enough but soon getting naked and oiling up the scene for some slippery sliding fun that has to be seen to be believed.
You might think that as this is one bout it's just gonna be a short clip, but they don't do things by half. This is a full 41 minute match with two great guys who are soon grabbing cock and balls, grinding and sliding against each other, trying to dominate their competitor and finishing up with lashings of cum after a thorough fucking.
Yeah, if I'd had a wrestling team to be involved in when I was, say, eighteen and constantly jerking off, I would have been that guy getting my teammates into this kind of extra-curricular competitiveness!
I really don't want to tell you who wins this gay oil wrestling match, because that might spoil some of the fun, but just know that it ends with a whole lot of cock sucking, ass fucking and cum erupting, just as you imagine a lot of college wrestlers end their private practice sessions with their good buddies 🙂
Click through and get watching, it's awesome.
Oh, and if you still don't know what you get with TLA, you really need to check out our review. I love these massive sites packed with porn, and TLA is definitely one of the best.