MY RATING: 9/10
Oh man, are you gonna want to check out new site Jawked when you see this big muscle daddy cock buggering one of the hottest boys in European gay porn right now.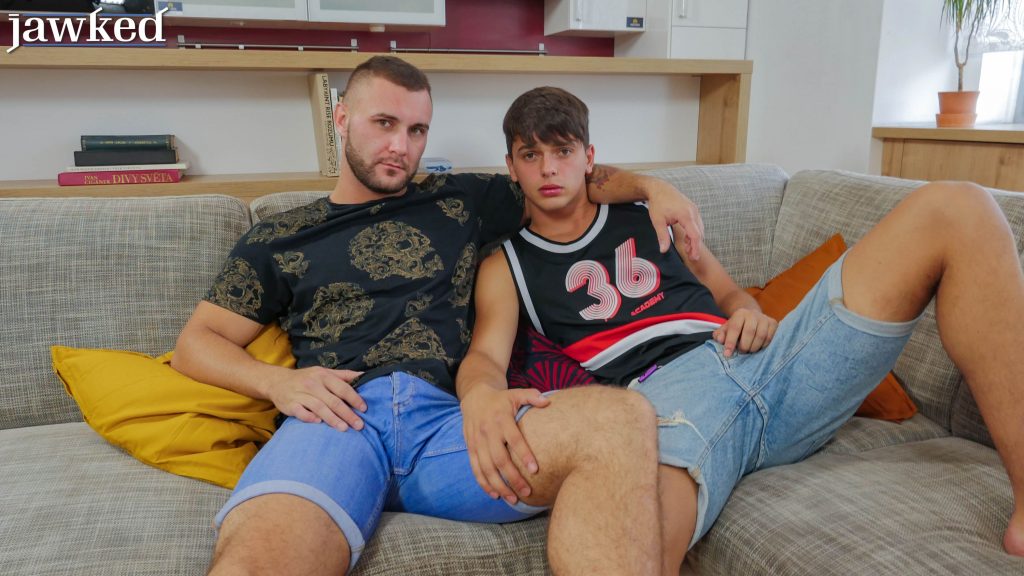 If you've been paying attention you'll no doubt already know that I think Finn Harper is one of the hottest boys in European gay porn. I have a long list of guys I love to watch but when it comes to twinky boys this guy is near the top.
He's adorable, so of course I wanted to share this new video from fresh site Jawked when I saw him taking that meaty muscle daddy cock in his hot little hole.
As I understand it, the theme for this one is that David Lee is the step dad catching the young man playing with his cock while looking at porn on the couch, and of course he sees an opportunity to teach the young man a few things.
---
---
The cock sucking is delicious. Honestly, I love to see some good boner slurping in a video and you can tell Finn is so into it. How could he not be with that big muscle daddy cock to gobble and lick?
David isn't as good at giving head, but I think it's because he's 'technically straight', whatever that means these days lol
When it comes to sticking that meaty muscle daddy cock in the boy's hole he's far more skilled, buggering the boy all over the couch and taking them both to some good cum pumping climaxes that should have you joining in with them.
This is the first time we've share a video from Jawked on the site but it's not gonna be the last. Check out some pics and click here for the video. There's a lot more to watch already and I can tell it's only gonna get hotter.