If you love watching a hot jock bottom getting all the dick he craves, then you're gonna want to check out this handsome young hunk.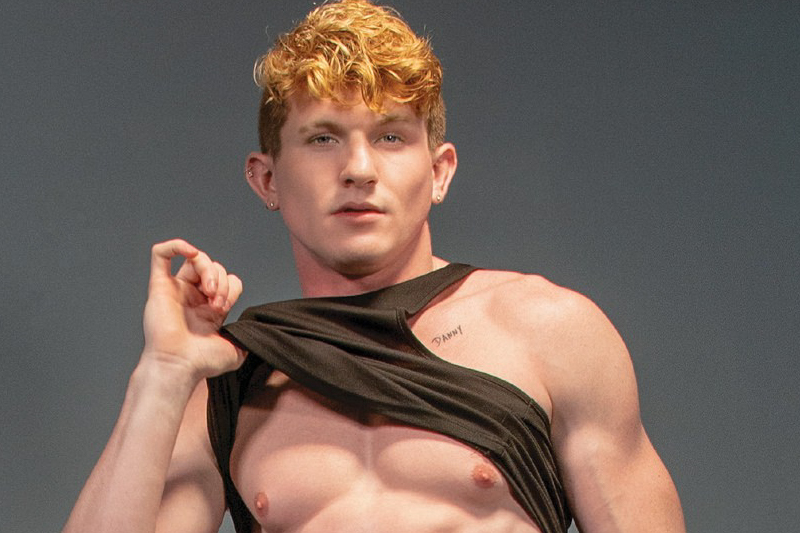 We've seen gorgeous redhead Max Lorde here on the blog a few times in the past, and I firmly believe we will see a lot more of him in 2023. We are off to an exciting start to the new year with Best Max Lorde Scenes Compilation!
Not too long ago, we saw him in a great locker room threesome alongside Evan Knoxx and Nico Coopa. If you didn't see that, you should click here and take a look.
I'm ready for a lot more of this ripped young hunk.
Surprisingly he hasn't been in gay porn for very long.
In fact, the earliest mention I can find of him was back in 2020.
So, after just a couple of years, he's become a pretty well-known gay porn star with a lot of fans.
We can all see why.
Max is so handsome. He has a great body, a hot cock, and a totally fuckable ass. He's also a natural in his scenes.
---
---
The guys at Falcon Studios know how popular he is because they've just released a little compilation of his bottom skills.
It's not a long video, but it definitely shows off his talents as a greedy hot jock bottom who can really ride.
We get to see him opposite JJ Knight, Cade Maddox, Colton Reece, and Devin Franco in this selection of clips.
Can we assume they're going to have Max back for a lot more in 2023? I believe so. Clearly, he knows what he's doing. Max loves his work, and we all love seeing him putting that awesome body and hot butt to good use.
Enjoy some preview pics of him getting that dick BEST MAX LORDE SCENES COMPILATION. Then click here to watch the compilation. Remember, you get more than 100,000 videos if you join Falcon.
Why are you still here? Join Now to See Max Lorde in Action!