Were you ever into cruising in the woods? Have you got back into it yet or are you waiting? I'm a little familiar, although it's been quite a while for me. After seeing this video I can definitely say I want to get back out there and discover who's new.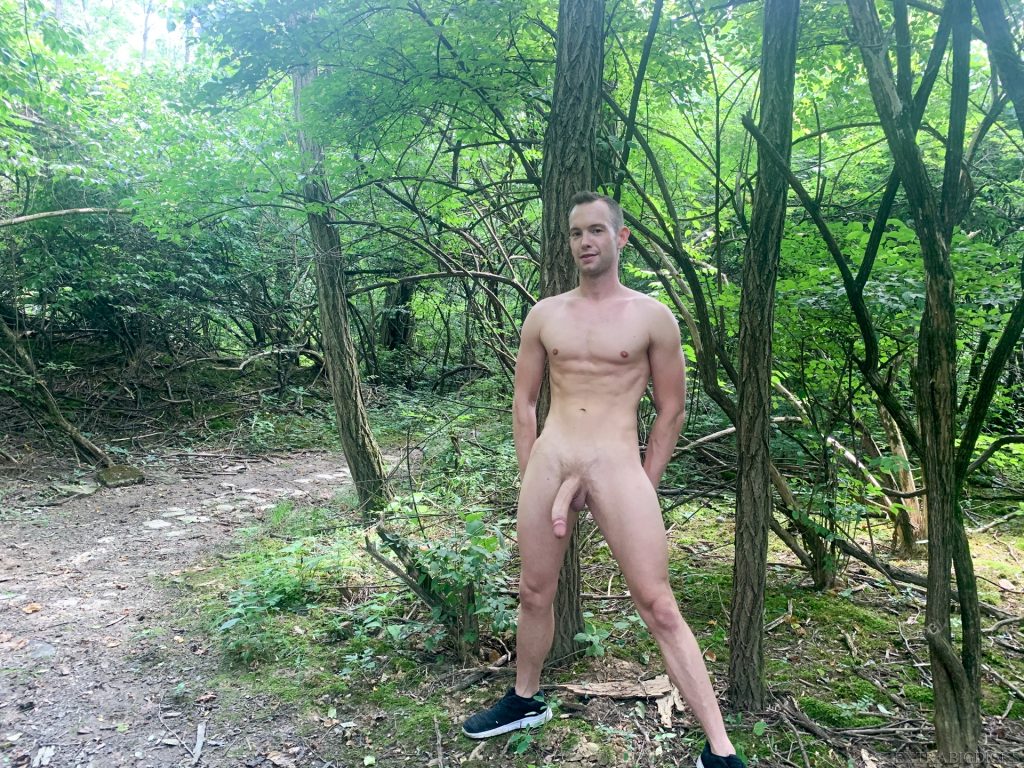 The haunts around where I live are a little hit and miss. Guys vanish from the cruisy spots the moment the sun disappears and I don't get it. The weather always plays a big part in how busy certain places are but unless we're in the middle of a storm or it's so cold you risk getting frostbite on your bell end I don't understand why everyone disappears the second a jacket is needed.
Maybe that's gonna change now that guys have had to stay home for so many months?
---
Also check out: Have you met my future husband, gorgeous straight muscle jock Jack Ryan?
---
I think hung and horny Trevor Ridge is a little more like me. Unless it's too cold to step outside without the danger of hypothermia he's gonna be out there showing off his huge cock and having a good time with the guys he finds in the woods.
Trevor might be solo for this session but you know there are a lot of men out there who would love to stumble across this naked guy playing with that incredible dick.
I don't think we've seen him on the blog before but if this is your introduction to him too then you might want to go and watch this video, with the horny and fit guy getting almost entirely naked and playing with his incredible cock, wanking off and shooting a hot mess of cum over the ground.
Yeah, I really want to get back out there and start exploring the cruising grounds again after watching Trevor Woods. Anyone wanna come with me?
Enjoy some pics and click here for the video!