MY RATING: 7/10
UPDATE: Young Jakub Slizsky has been back to get his hot little butt fucked by one of their other gorgeous guys. Click here to check that out!
There are so many straight jock dudes over at William Higgins, it's actually a little bit surprising when a gay twink like Jakub Slizsky arrives to have some fun in a solo. Although I do have my unending lust for straight guys getting sucked and fucked, I'm really not complaining about the arrival of this boy. He's a cute little twink bottom and I'm certain he's going to be delivering a lot of awesome videos in the months to come.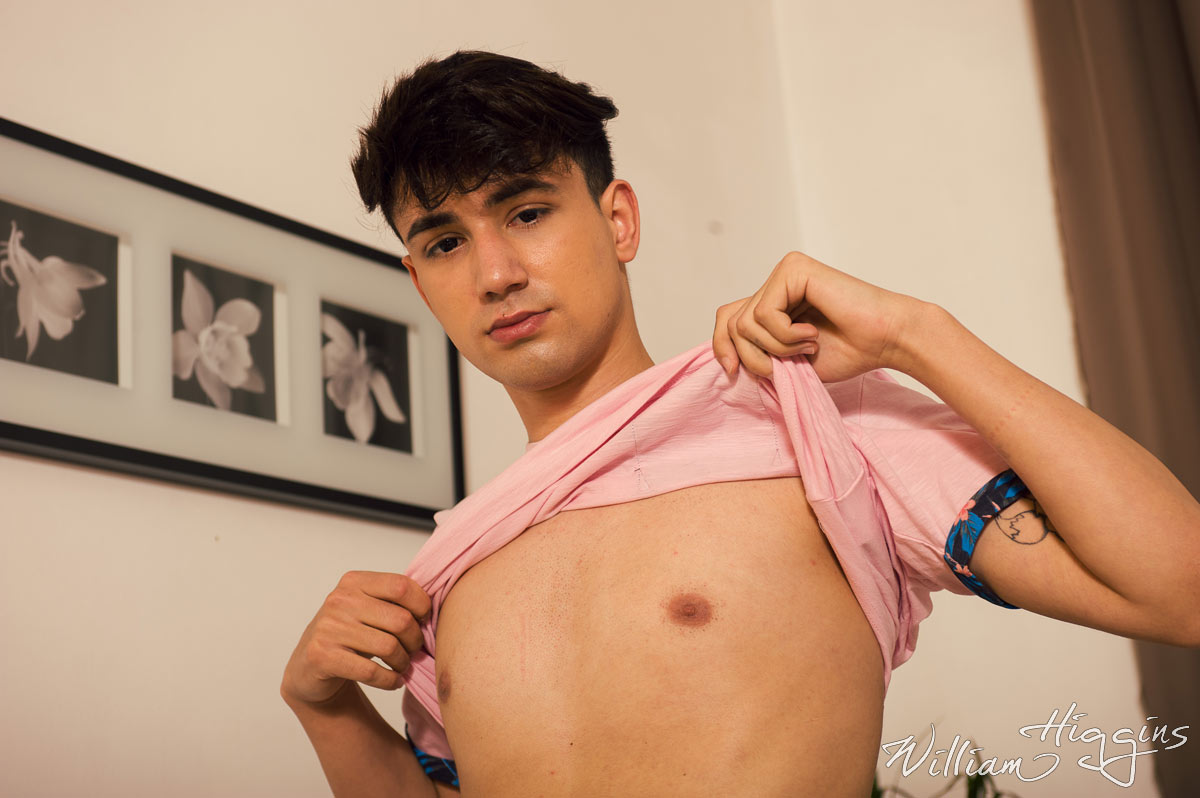 19-year-old Jakub Slizsky reminds me of a couple of the twinky boys over at Zack Randall. I'm not sure what it is about him, but maybe it's that cute boyish face? The rest of him is pretty damn fine too, though, especially that hard uncut cock and that tight little butt hole.
He might look a little innocent but I think we all know he's far from that.
We actually don't know a whole lot about him yet, other than he's from Prague, likes dancing and works as a hairdresser. I know, it's all a little bit stereotypical, but what can you do? lol
This is his first proper solo. He's been in a couple of shoots before this but they're mostly posey photoshoots just to introduce a new guy. In this one he's properly delivering a good session, playing with his pucker and stroking his cock until that fresh splooge is pumping out and making a hot gooey mess. 🙂
I would usually start thinking about which guys they could team him up with, but there's too many of them. He should probably be pounded by one of their big muscled hunks before anyone else gets a crack at that ass, though, right?
Check out some pics of the new boy showing off and having a great time, and click through for the video. You're gonna at last want to see the free trailer.