The Kaged Beast movie from Masquilin is another awesome example of their skills in filming and their hunky models. Case in point, Markus Kage!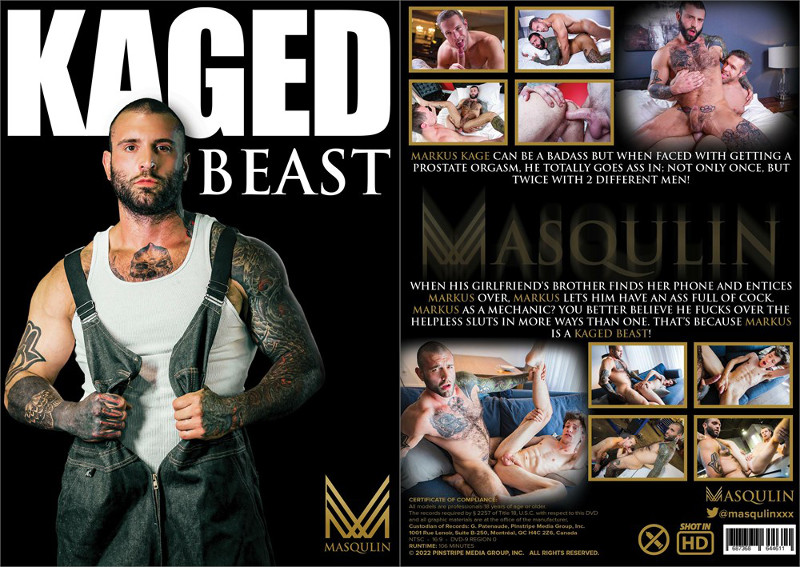 Cast: Alex Mecum, Benjamin Blue, Edward Terrant, Markus Cage, Pierce Paris
Studio: Masquilin
You guys already know that I love the style of filming this studio delivers, and they have some seriously hot hunks, too.
The Kaged Beast movie is another great example of what they do so well and why I'm such a fan.
Obviously, this is about Markus Kage, the handsome and powerful stud who loves to get his cock serviced and isn't afraid to get his ass stuffed.
He's playing the part of a horny mechanic in this Kaged Beast movie, and he really looks the part.
I don't drive, but if this big stud worked at a garage near me I would probably take lessons just as an excuse to hook up with him. lol
---
---
This Masqulin hour and forty-five-minute movie delivers four scenes, with big man Markus Kage front and center.
He's sucking dicks, feeding guys his big meat, fucking tight holes, and getting his own pucker stuffed by some.
It's rampant, hardcore, raw and real.
And I need to say again just how awesome the filming and direction are for their movies.
While I love the grainy look of older porn this is completely the opposite. It's always perfectly lit and moody, with great settings and plenty of close-up action.
Enjoy some of the stills from the Kaged Beast movie and click here to stream it now.
You can get a 40% discount with our link.
If you're still not convinced, click here to read my TLA Gay Unlimited review. You can stream so many movies and for so little, you'll never need crappy gay tube sites again! 🙂