MY RATING: 10/10
I guess you guys know by now that I absolutely love vintage gay jock porn movies. In fact, I like all kinds of gay porn from decades past. However, when the stars are American muscled boys and sporty guys I'm "all in." When I saw Main Attraction over at TLA Gay Unlimited, I knew we had to feature it on the blog.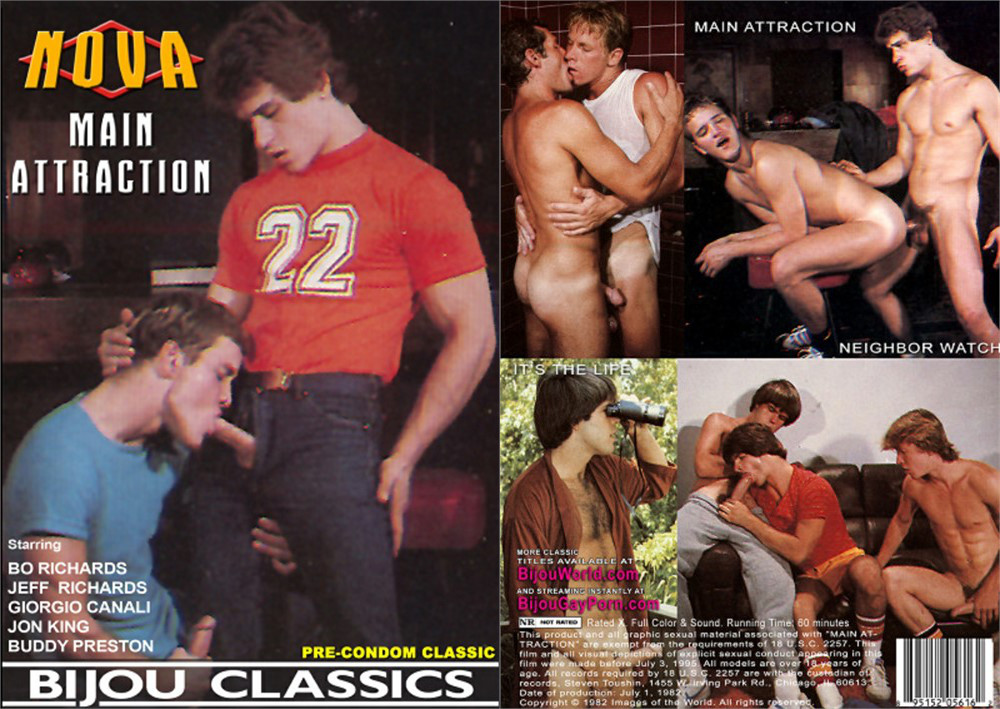 Full cast list: Bill Curry, Bo Richards, Brad Peters, Buddy Preston, Giorgio Canali, Jeffrey Scott, Jon King
Studio: Nova
If you're still unaware of what TLA Gay Unlimited offers then you need to click here and read our review of it. It's basically a "Streaming Utopia" of premium gay porn with thousands of movies to watch in all kinds of themes. If you like vintage gay porn like this feature you're going to love their gigantic library.
As you can see from the list of stars above there are some renowned names in this one. I didn't recognize all of them but I think most of you are aware of at least a couple.
Nova brings together an athletic group of young men with nary a hair out of place under the title of "Main Attraction." This hour-long release of pre-condom bareback action dates back to 1982. If you like good old fashion cock sucking, ass fucking, and cum slinging hardcore action, this Bijou Classic is for you. You'll definitely be joining in with them fapping to the oldies.
---
Also check out: You wish you were experiencing this kind of Cabin Fever!
---
Honestly, If I could invent the time machine I would probably be going back to when movies like this were being filmed. Bijou Classics cast some seriously hot young men enjoying their cocks together in these scenes.
While I'm there I'd buy some Apple stock too. lol
Check out some screen grabs from this vintage gay jock porn classic and click through for the movie. Main Attraction is one of the hundreds of vintage gay jock porn movies at TLA Gay Unlimited. You're gonna be busy for a while!