MY RATING: 10/10
You don't hear me say this very often because attention is usually on the men and the cocks in hardcore gay porn, but The Masqulin Project Vol. 2 has some of the most gorgeously shot scenes.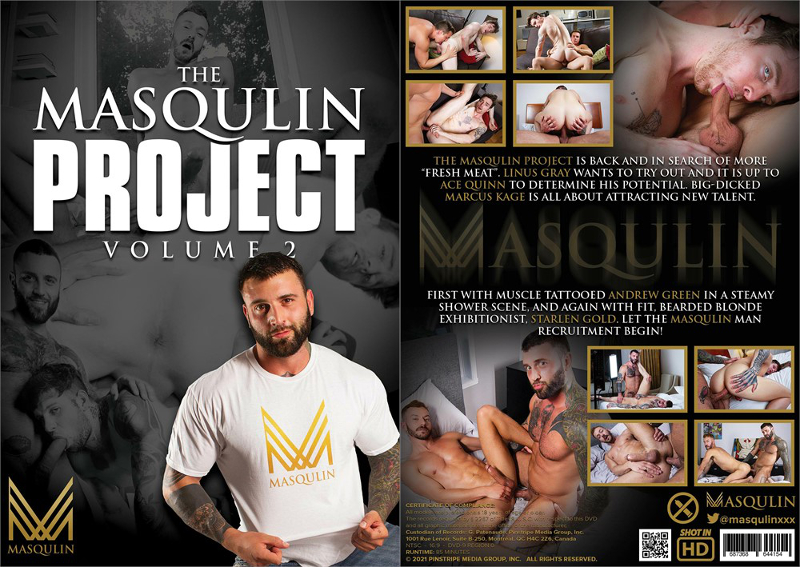 Full cast list: Ace Quinn, Andrew Green (II), Linus Gray, Markus Kage, Starlen Gold
Studio: Masqulin
I admit I haven't seen the first installment of this series yet, but after enjoying these three incredible scenes you can bet I'm gonna be taking a look at that as soon as possible (when my batteries have recharged lol)
This is all about introducing new men to the world of hardcore gay porn, and these new arrivals are damn fine. We start with Ace teaching new arrival Linus what it's all about, then it's hunky Markus putting his skills to good use by teaching Andrew, then Starlen.
You'll no doubt know the Masqulin studio is all about horny hunks in steamy hardcore gay porn, but they're just as famous for the quality of the filming. They're up there with the likes of Bel Ami when it comes to style and expertise.
---
---
This is not the kind of studio that just pumps out cookie-cutter fuck scenes while swapping out the models. They deliver HD hardcore with excellent direction, sumptuous sets and close up shots that will have your dick bulging with delight.
You get an hour and twenty three minutes of bareback action, with lots of muscle, lots of sucking, uncut dongs, tight holes, rimming, pounding and heavy cum-splashing climaxes.
There's so much gay hardcore porn out there these days you're never lost for something to watch, but this is quality entertainment you'll want to check out.
Enjoy the stills below but click here to stream the full movie. If you don't know why TLA is the best gay porn streaming service in the world click here for my review.