There's more to this new boy than just his long uncut cock, but we can't ignore that his impressive dick really has us wanting a lot more of him after this debut.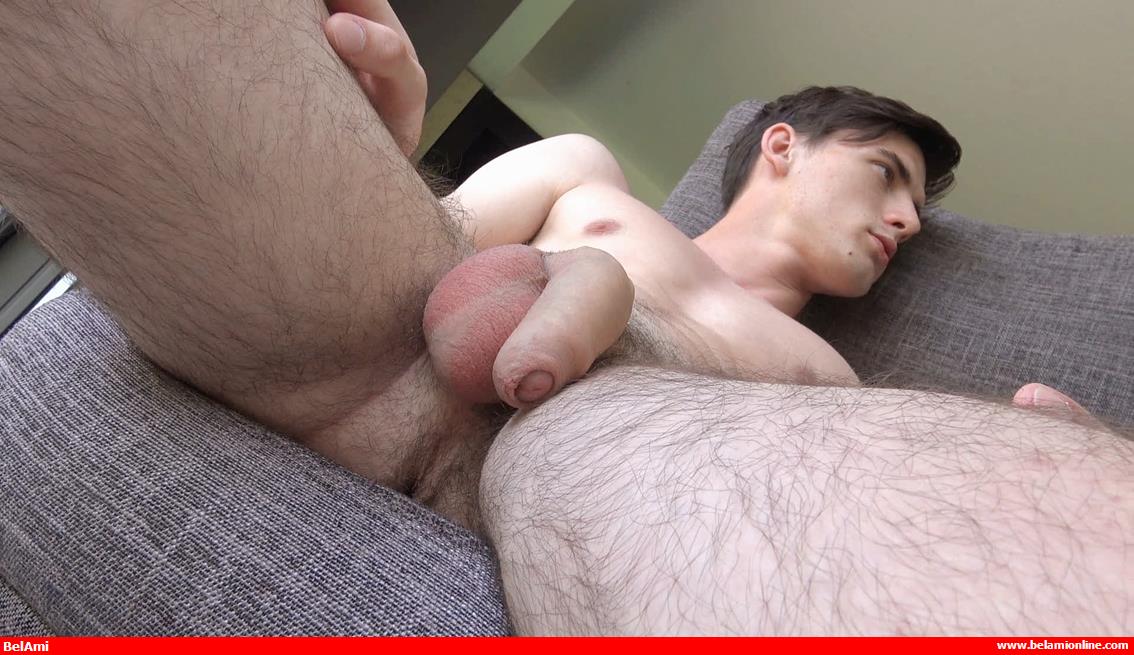 As I understand it Nolan Hawke is new to the Bel Ami studio, but after enjoying this lean and sexy young man in his solo jack off I think we're all gonna want to see more of the boy.
We know almost nothing about him, I have to say. Usually they give us a little interview with a dude so we at least have the basics, but for this guy it was all about posing and showing off, revealing his best asset.
For the millionth time, I'm not a size queen. I'm going to keep saying that despite the fact that when I see a long uncut cock like this I actually salivate. There's more than that to enjoy about him, though.
He's a slim and very lithe young man. I don't use the word lithe about many guys but it suits him.
He has a hairy ass, too, which he likes to show off for us in this video. Will we be seeing a cock sliding into it some time soon?
---
---
Obviously that long uncut cock is one of his best features and seeing him confidently showing it off and proudly presenting his thick and solid dick is amazing. He's one of those guys who seems used to showing it. I can guess that even if he's straight most of his buddies have seen that big dick.
You'd show it off too if you had that swinging between your legs!
Enjoy some of the pics from his session and click here to see that long uncut cock in action, being wanked and pleasured and spitting a big healthy cum load out all over his smooth abs.
When you get there leave a comment and let them know we want to see that big dick being sucked, at least!