I have a little gossip for you guys today, from a good friend in the gay porn business. This well-placed source likes to send me teasing little info that I know you guys are gonna want to hear. It's about gorgeous boy Finn Harper. Do I have your attention yet?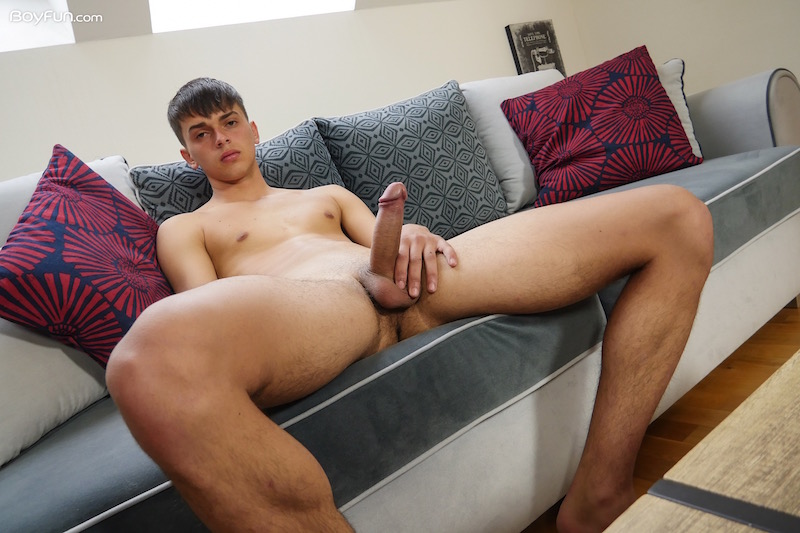 Stunning former straight boy Finn Harper took a cock up his snug little ass for the first time last month at BoyFun. It was obvious to me from that first flip fuck that this handsome lad was gonna be down for more of the same.
He's been a fave of mine since he arrived on the gay porn scene. If he's not a fave of yours then there has to be something wrong with you. Quite simply, Finn Harper is stunning. Given he opportunity, I would pay almost anything to be just to lick his balls. lol
Well, I'm reliably informed that tomorrow, November 20th, the stunning twink is gonna be back for another ride on a hard young cock. This time it's the equally hot Johnny Walsh sticking his big bare boner into the hot boy's impressive butt.
We've seen fit young Johnny and his big uncut cock a couple of times on the blog already. You know I can't wait to see him slurping dick and fucking gorgeous lad Finn. Even though I don't know the theme or the setting I'm already stiff as a board in anticipation of what we're gonna get.
---
Also check out: Twink virgin Finn Harper gets fucked for the first time by Darin Boswell!
---
If you haven't seen either of them in action already yet I would highly recommend it. Both boys are awesome. I believe they both started out totally straight too before daring to suck some dick for the first time. This only adds to the intrigue.
Obviously I don't have pics of the two together yet. That'll come tomorrow. For now, enjoy some shots of both boys having fun in their previous shoots and click here for their videos.
You're not gonna want to miss Finn Harper's second shot at taking a dick in his hole. I'm pretty certain it's not gonna be his last! 😉