If you've ever worked for a hot dude, you probably imagined getting that raw boss cock. This new video is going to have you spurting it good!
Even if you're not a bottom, you would probably gladly take the raw boss cock of handsome stud Devin Franco, right?
This is a new video from Next Door Studios, and the theme is awesome, even if I think it could have been done better.
The title, Bred by My Boss, should tell you what this is all about.
Yeah, I'm gonna be a bitch and criticize, just a tiny bit.
Casey Everett is the horny employee who apparently likes to relax in a very interesting way.
He books a hotel room, puts the word out, and waits ass up for a conga line of cum filled cocks to come and use him.
He wasn't expecting his gorgeous boss, Devin Franco, to arrive to use his hole, too.
---
---
And this is where my criticism comes in. Why aren't there a bunch of guys all standing around and watching this action? I get that it costs money to pay for more actors, but they could have just had the crew barely visible in some angles to give the impression of guys waiting their turn.
They probably could have just paid a few guys off the street $20 each to stand there for an hour.
I would have done that for free! lol
Seems like a missed opportunity, right?
Anyway, even without that, this video is damn hot, mostly because I would crawl naked over broken glass just for the chance to lick Devin's dick. lol
Casey gets more than a lick of his raw boss cock.
With some good hole rimming, deep boner sucking, and a whole lot of awesome bareback ramming, the horny boss uses his employee the way Casey really wants.
It's a great fuck, but then every fuck Devin appears in is awesome. It's easy to see why he's such a major name in gay porn.
So, let me know what you think in the comments. I'm no Director, but they should have at least got the crew to stand beside the cameras for some of these shots, right?
Click here and watch the raw bareback scene. You're gonna wish Devin Franco was your boss. 😉
Raw Boss Cock Employee Appreciation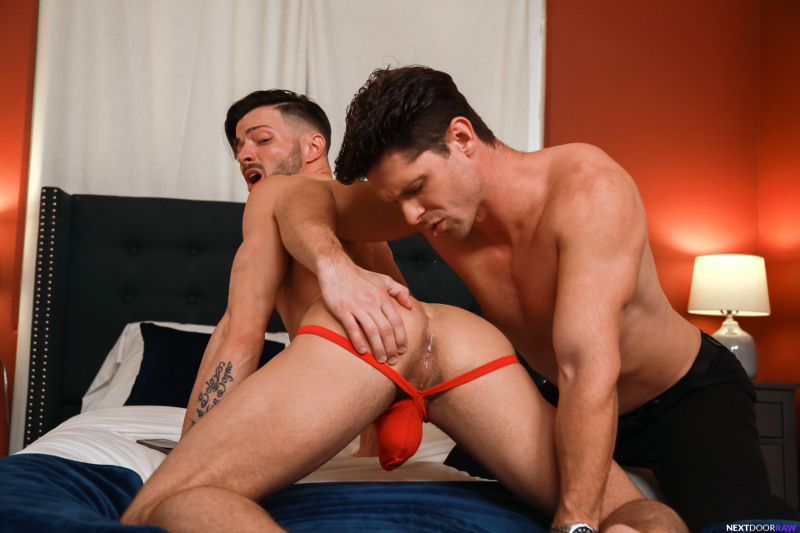 Are you still here? Join now to see that raw boss cock owning Casey's greedy hole!