MY RATING: 10/10
Yeah, I admit that I have a thing for American stereotypes and I make no apologies for it. Give me a frat boy dick or some country cock and I'm a happy gay. It's no wonder I was drawn to this video from Next Door Raw when I saw the first pic.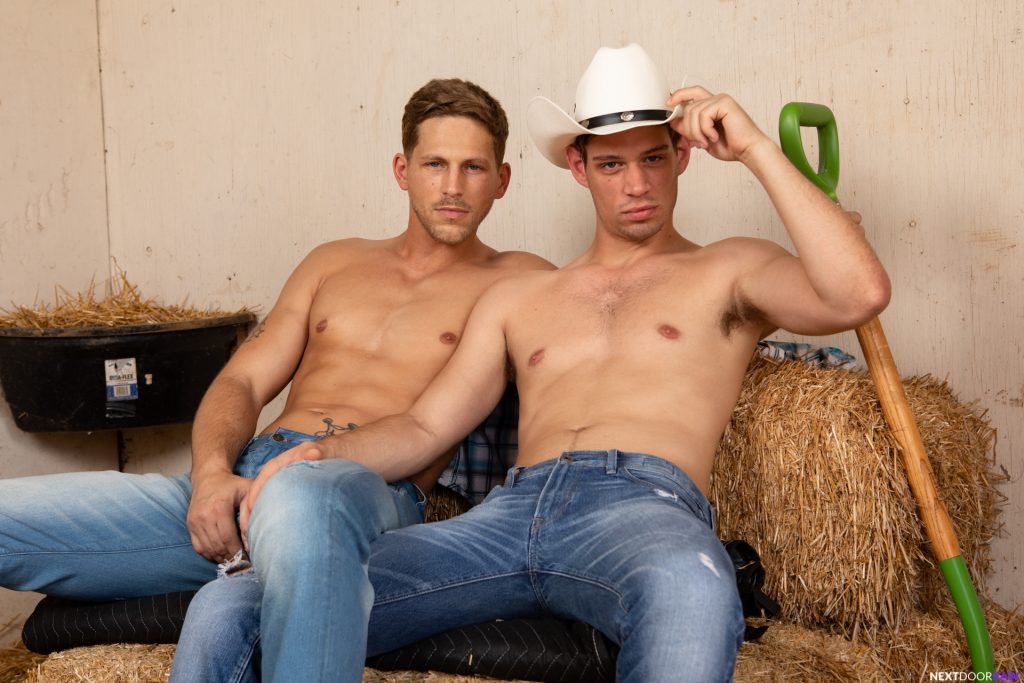 Roman Todd is the gorgeous hunk of a man working hard on the farm when he discovers his buddy Michael Del Ray enjoying a little break, and he's enjoying it as you might expect.
We all know that guys like these working hard on the farm (or ranch, I never know what the difference is) are always looking for any opportunity to get their cock out and stroke some cum from their balls, but this guy likes to get a little more into it when he's enjoying his solo break time.
His ass is taking some fingering when Roman interrupts and of course he's the kind of man who's willing to help a buddy out with his needs, for a little of the same in return.
---
---
This is very much the perfect mutual enjoyment session. With dicks to suck and holes to lick both these handsome and horny men get plenty of each other in a bareback flip fuck. Roman stuffs his naked meat into that licked pucker and jabs his buddy with his raw inches before he's demanding the same from Michael, laying back on the hay bales and jacking his load out while his new pal pounds his butt.
It's a manly, hot and sticky session that should have you all gushing out a good load of your own before wondering whether you could maybe book a vacation to some raunchy ranch where men like this are eager to share their dicks with visitors 🙂
Yeah, I'm thinking about a visit to Texas, what of it?
Check out some pics and click here to watch that country cock in action.