MY RATING: 10/10
Given what's happening in the world right now I have to admit that I hesitate just a little bit before I decided you guys needed to see this medical-themed hardcore bareback video from the legendary William Higgins site. Then I told myself to stop being a little bitch and get these photos on here for you to enjoy.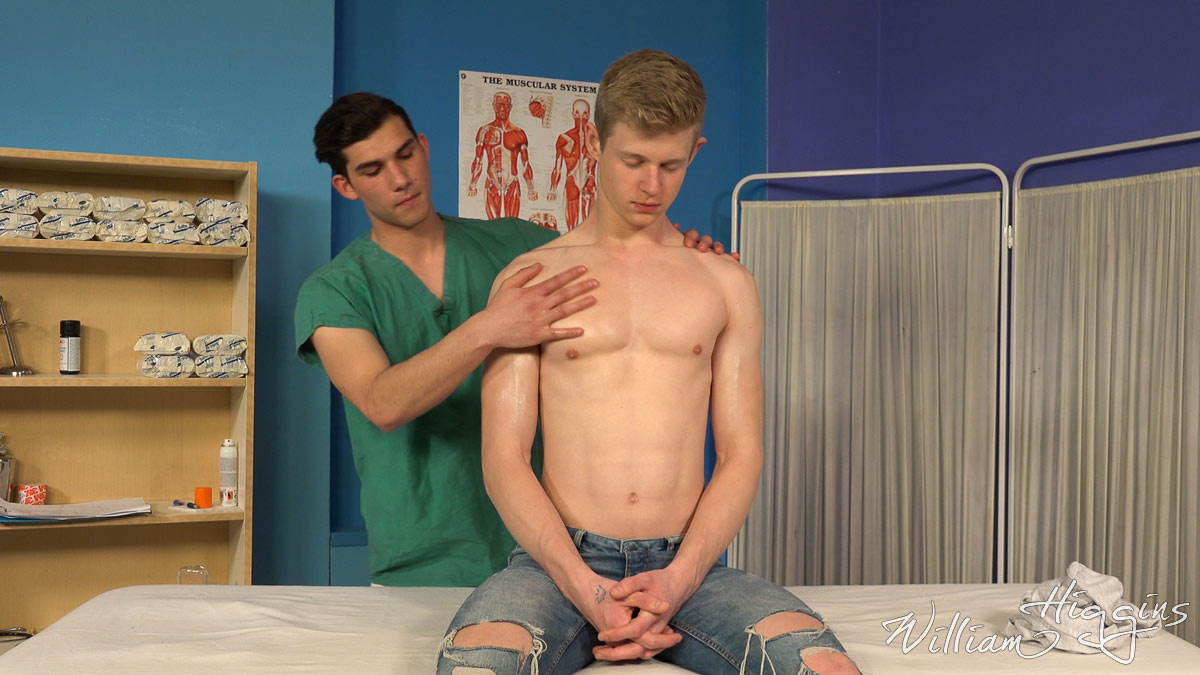 We don't know exactly what gorgeous young Peto Mohac is suffering from but we can assume he's not a victim of any kind of outbreak. Damn, I told myself I wasn't going to allude to that and I already did.
While you might be thinking you wouldn't mind being treated by sexy young Ivanek Ukara it's important to remember that he's only eighteen (18). All his medical knowledge will be from Wikipedia and YouTube videos.
Then again, the kind of treatment he decides to give young Peto is apparently more from studying TLA Gay. With an initial assessment and some hands-on contact, the medical professional is soon showing how unprofessional he is, revealing his patient's uncut cock from his jeans. Ivanek then wastes no time sucking on the pink swollen head.
With his own stiff uncut length out of his scrubs, he's soon up on the trolley himself. The boys each sucking and thrusting, tasting the precum oozing out of one another.
It's just the first stage of treatment he has in mind, of course. With dicks wet and the taste of pre on their tongues, young Ivanek helps himself to an injection of thick meaty dick in his tight hole. Peto proves a more than willing eager patient, taking every fucking inch. Not surprisingly, it seems that he is feeling better already.
With cum loads gushing out I'm tempted to say Peto was discharged appropriately. However, that's such a fucking easy joke to make I feel embarrassed for suggesting it! 🙂
Enjoy some of the pics but click through for the video, you're gonna want to jerk off to these boys.