MY RATING: 9/10
So, we've seen plenty of handsome hunks and studly jocks appearing on cam at TopRatedGayPorn.Live already, but I thought it was about time we had a hot and fit young twink to enjoy on the blog. And would you look at the lad I just found!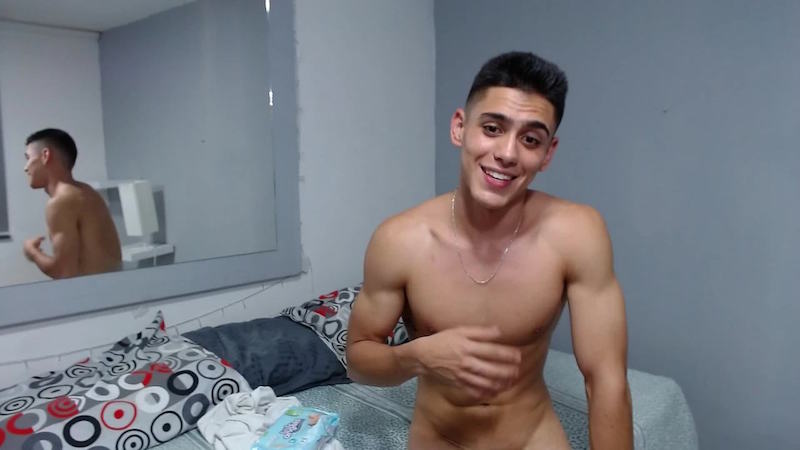 Don't get me wrong. I still love my manly men and their awesome shows. However, sometimes you need to mix things up a little, right? I can already predict that more than a few of you are gonna be falling in lust with this hot young thing.
His name is Ethan Colt and he's a 20-year-old who says he's shy and a little timid, but you wouldn't think that to watch him on his live streams. This boy is so hot, with an amazing body and a great curved uncut cock. Honestly, I could just lick and suck it for hours.
You can tell Ethan works out and stays in shape. Nevertheless, he's not yet the muscular hunk I think he might aspire to be. In my opinion, he's pretty perfect the way he is, athletic and unblemished, smooth, and damn sexy.
Although he claims to be shy Ethan's quite skilled when it comes to showing off for his viewers. That tight little ass of his is a definite attention-grabber. If you're not imagining what it would be like to slide in and give him a good deep pounding then you might just be doing everything wrong. 🙂
You can usually get a good idea of what a performer is like from the videos they add to their profile and the comments the fans have left about them. I think it's fair to say this boy is going to be really popular in the months to come. Click to watch him!