MY RATING: 7/10
Happy Wednesday boys! I hope you're having a good day so far. Mine has been interesting, I went to the gym and twisted my knee, then when I texted a buddy to let him know I wouldn't be meeting him for lunch after all he offered some head to make me feel better. That's the kind of lunch I like! Anyway, enough about my day, check out this new twink bareback fuck from one of my fave sites!
I have to say that I wasn't familiar with either of these two twink boys before I watched this video, but now I've watched Dave Swanson getting the bareback cock of fellow young hottie Patrik Nalup I think I might have to do a little more digging.
I won't have to dig too far for more of Patrik, he's pretty new to the site and he's only been in a couple of solo videos and a massage. This is his first bareback fuck scene but he clearly knows what he's doing when it comes to sucking dick and sliding his uncut boner into another boy's butt!
Dave is far more experienced. He started out back in August with a few solo sessions before getting a handjob massage and then coming back for a "cherry busting" session. Was he a straight virgin before he started making videos? If so he's come a long way in a short time, he's back to get more raw cock in his snug little rump for this video with Patrik, and he's obviously loving every moment of it.
Check out some of the pics and click through for the video, you're gonna want to see this one. If you love good cummy messes (and who doesn't?) then save your own load for the end when these boys get all gooey with it! 🙂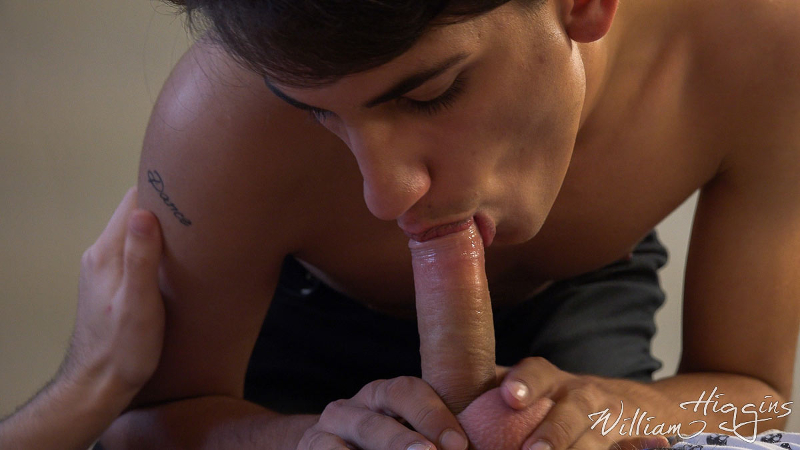 Seen enough pics? Click to watch the trailer!