Some boys are just natural performers. I believe when you watch this twunk jack off you'll agree this boy has what it takes.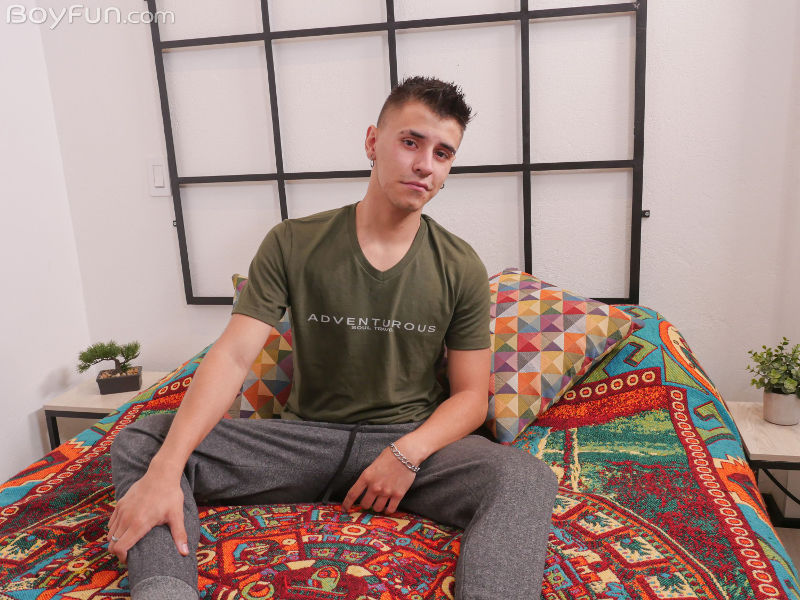 His name is Angel Santi, but perhaps predictably, he's no angel.
You know how sometimes you can tell from a new performer's energy that they're totally down for almost anything?
I definitely got that from this boy when I watched the Angel Strokes His Shaft video.
He's ready and willing from the moment he appears, and it doesn't take long before he's playing with his long cock and showing off his stiff one for the fans.
We don't know much about this boy at the moment, but I think we can see from this first-time twunk jack off that he will be back for a lot more.
---
---
I've called him a twunk because this is Jawked, and they tend to shy away from the twinky boys. He's a little more sporty and athletic than a twink too, isn't he?
Maybe I'm using the word twunk wrong. Even so, in my opinion, if a boy has a little discernible muscle, he's not really a twink. Let me know in the comments if you want to argue about it. lol
What can't be debated is his horniness.
He's grabbing that dong, rubbing himself up, bending over and playing with his plump little ass, and showing off in every way he can.
It's not a straightforward twunk jack off. This boy really goes all out in Angel Strokes His Shaft.
The only thing missing really is a dildo or something.
You can tell he has an extensive collection of gay sex toys at home. lol
Check out some of the pics from his solo, and click here to see him splashing that cum out of his lovely cock.
I'm already looking forward to seeing him team up with some of their other Jawked guys.
If you don't know what you get with Jawked click here for my review.
Are you still here? Click and see him energetically showing off everything!