MY RATING: 8/10
Yeah, I know it's another solo, but I also know that a lot of you guys are fans of this hot straight boy just as I am. It's understandable, just look at him and that hard cock. You have a long list of things you'd like to teach him, right? 🙂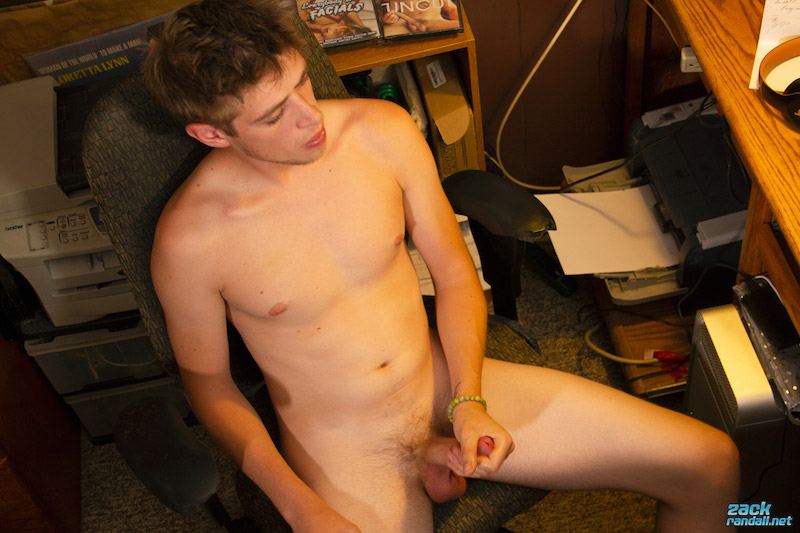 So, the last time we saw new boy Oliver Dean he was getting his first experience with another guy. Lucky lad Marcus Rivers was giving him head and getting his ass filled in by the new arrival. Yeah, he's straight, but he's one of those straight boys who likes sticking his dick in warm and wet places and he doesn't seem to mind if it's a guy. He even gave Marcus some friendly cock stroking too.
I'll admit that I was hoping the next time we saw him he was getting his lips around another dick for the first time and seeing what it's like, but I guess we'll have to wait a little longer for that. Don't worry, though, I'm pretty sure that's cumming, oops,  I mean coming. We all know that straight boys like him discover how good dick sucking is once they've tried it! 🙂
For this one it's all about him showing off that smooth body and his hard cock, watching some gay porn and stroking his meat to get a good splashing cum load pumping from his helmet. Whether you just like solo jack off videos or prefer more you're gonna enjoy watching him working it and pleasuring himself.
I have a long list of things I'd love to show him, but I think it's too late for me to get into performing.
Check out these pics and click through for the video. If you still don't know what your membership gets over there you should check out our Zack Randall review.