"Do you even lift, bro?"
Actually, I do, but I'm really bad at it. So bad that I'm more likely to give myself an injury than gain any muscle or definition. I don't go to the gym nearly as much I should, nor as much as I'm paying for. However, I believe that would change if I had a workout buddy like Damon Veins to inspire me! 😉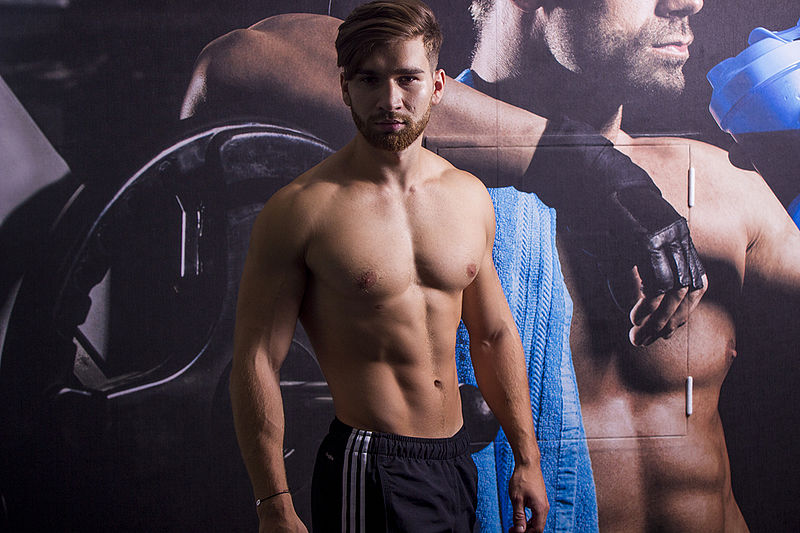 I make no secret of the fact that for me going to the gym is as much about the prospect of hooking up as it is about staying in shape. I get the sneaky feeling any of you reading this will totally get what I'm saying. You need to leave a comment below if you've hooked up with a dude at the gym. Mainly because it's damn hot to read about but also because I really want to know how common it is. For me, it's mostly just about the quick hand job or a giving/getting some head. Believe it or not, I've seen other guys really going all out and fucking in the showers.
I was going to say that cam guy Damon (who you can check out here, by the way) might not necessarily be down for that. Nevertheless, I just read his profile again and he even mentions the gym, showers, sauna etc as being places where you might meet him. And now I've read that it's all I'm gonna be able to think about.
What can I tell you about him? Well, I'll spare you all the imaginary stuff I've had in my head since I saw him on cam and I'll stick to the facts. Damon's a twenty three (23) year old  sportsman and student who's into kink and fetishes. He apparently loves to role-play too. Sign up for his sessions and Damon will be the personal trainer kicking your ass in the gym before rewarding you with his dick up same.
Damon's a popular guy on the topratedgayporn.live site. It's easy to see why from these pics.
Enjoy him, and make sure you go and watch Damon Veins and his friends on cam when you get the chance.
Leave a comment and let me know how your gay porn gym session with Damon Veins would go. Be as descriptive as you like. If you only do one thing today, make sure you go and check him out! 😉