Solo jack off sessions can be really hot. Especially when the guy is fit, horny, and has a big uncut cock to play with. It's even better when it ends with a self facial cum shot!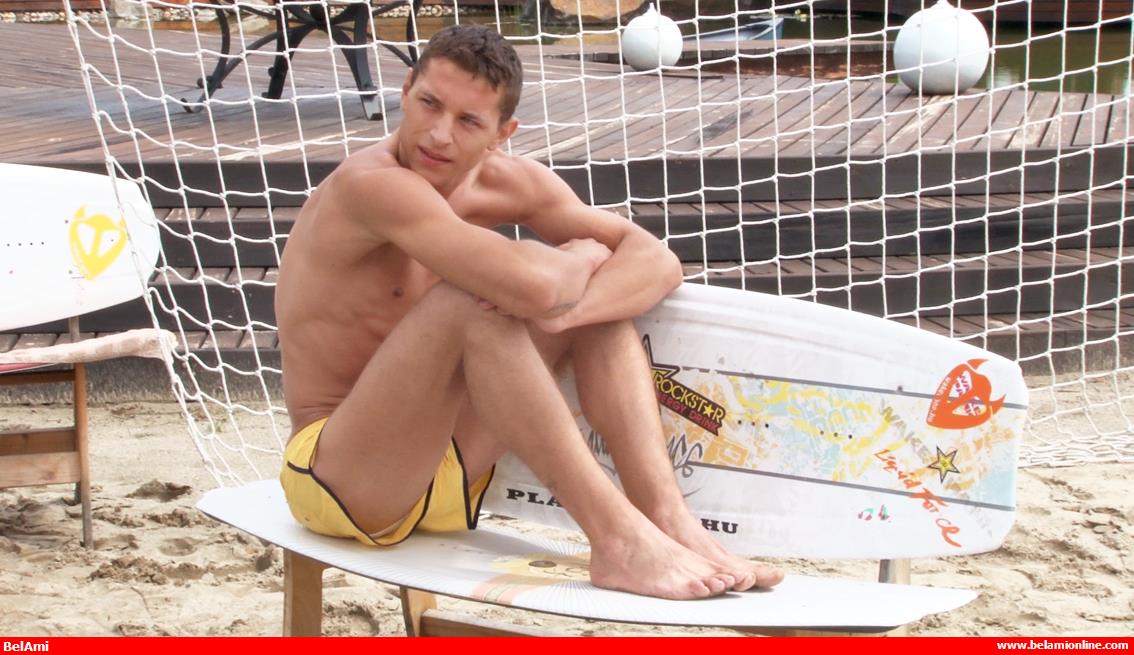 I don't know how old most of you guys are. Nevertheless, I'm gonna take a guess that your days of shooting big loads that threaten to hit you in the face might be over. lol
It happens to us all.
When we're young we can sling that cum feet into the air and make such a mess with it, even if we don't want to. But that eventually comes to an end for most of us.
So, if you love self facial cum shots with guys spurting off a big messy load after a good cock stroke you're probably gonna want to check out Sandy Durain.
---
---
Although this guy is fleeting and apparently we're not likely to see any hardcore scenes from him in the future. Boo! Be that as it may, it's definitely worth checking out this solo jack off session.
I guess he's a straight guy who knows his limits. However, showing off that big uncut cock and splashing out a thick and heavy load is within them.
He's posing for a photo shoot but soon getting down to jacking it.
That hot body looks great, he really likes to show off his big dick and pleasure himself. Maybe he's just an exhibitionist who likes knowing other guys are getting off watching him?
And we definitely are.
Even if he didn't have a hot body and a big cock, that self facial cum shot would have me clicking through to watch.
He really does deliver a good load at the end of this, it looks like he's used to it, too!
Enjoy some photos but click here to watch him shooting that jizz out all over himself. Maybe if enough people comment on his video they'll have him back to shoot that big load in another guy's face? 🙂
We can all hope.