If you don't know who this man is, the sight of muscle hunk Josh Watson nude is going to have you wanting a lot more of him.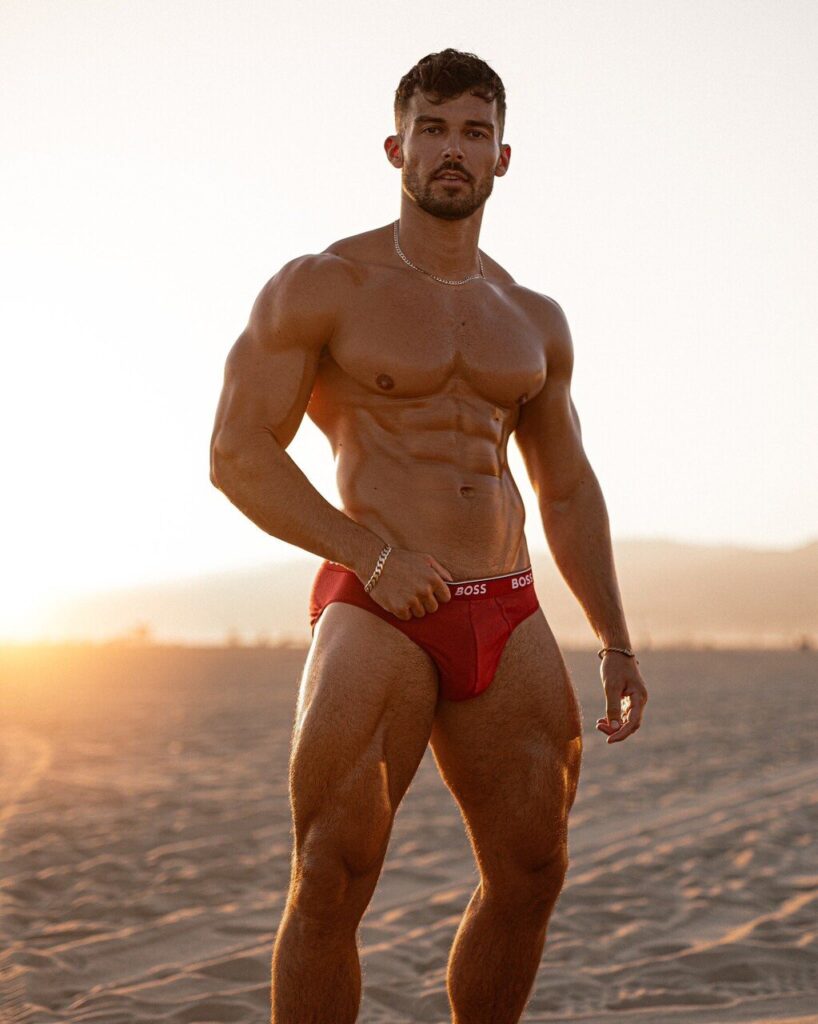 As you might know, I live in the UK. People seem to think it's not a big place, but it's big enough that I've unfortunately never met this man.
Contrary to popular opinion, we don't all live in castles, we don't all drink anything but tea, and this country is big enough that I don't know this gorgeous man.
More is the pity on that last one.
Josh Watson is a seriously hot hunk.
He's a male model and fitness influencer who goes by the name MrMuscle. I'm sure you can see why.
Not only is he very muscled, but he's also packing a very impressive love muscle that you'd all like to experience for yourself.
Trust me when I say I've spent more time than is decent just imagining what I would do with that big uncut cock!
So, enjoy some pics of this insanely hot and hung British hunk, and let's hope we get more of Josh Watson nude soon.
If you don't want to wait, he does have an OnlyFans. I haven't checked it out, so I don't know how active he is on that platform. If you know anything about it, leave a comment.
Josh Watson Nude Pics