It has to be said right from the start that I couldn't find a profile page for this big bearded hunk on the TopRatedGayPorn.Live site, and I think that's the first time that's happened. I almost gave up on the idea of posting about him because you might think you need a profile page for him, but you'd be wrong. Allow me to explain…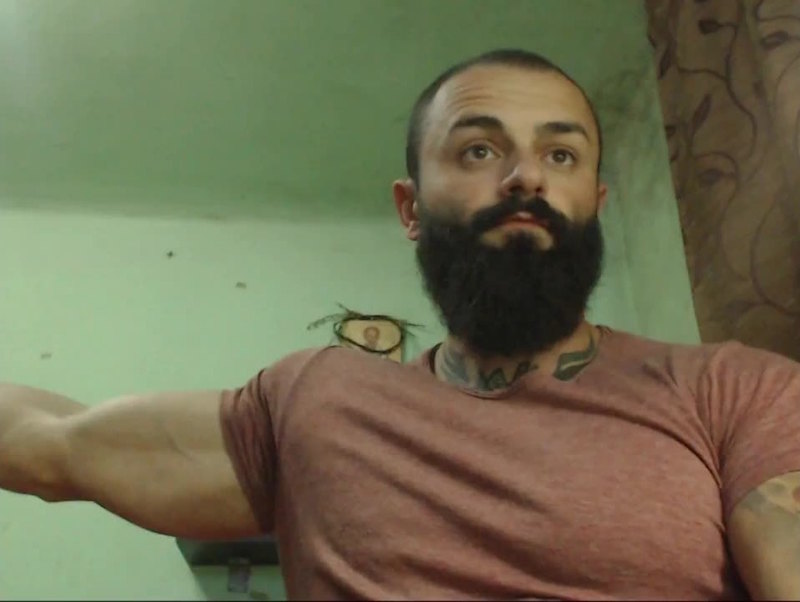 Yeah, it's a cam site, and you're probably gonna be there to chat with dudes like him and have some fun while they get their rocks off, but you should also know that they have thousands of videos for you to watch there from previous shots, with guys like this big man.
Some of them are just clips, but I just found one 20 minute video of Big Kane enjoying his uncut cock and shooting off a big load for his fans, and there are plenty more where that came from. Yeah, I'm gonna be spending a lot of time working my way through all of this guy's videos. 🙂
There's a reason for that, beyond the fact that he's just so fucking hot. He reminds me a lot of a guy I know, a big and muscled bodybuilder dude with plenty of ink and a big bushy beard too. Yeah, of course I've have some fun with him, and it was real interesting!
Without Big Kane having a profile page I can't tell you much about him, but I would guess he's a European hunk in his 30's. All I know is he's damn hot to watch, he's got a big beefy ass that he likes taking toys up, and he's got a lovely uncut cock that I think you'd all love to ride too. Take a look at some stills from his videos and go and check him out. If you find his profile there then come back and let me know. 🙂