MY RATING: 10/10
This is going to be a gay porn model post or two if you go by stage name(s). Confused? Don't be, this update is all about this ridiculously hot young guy and his awesome performances. Why? Because I'm certain we'll be seeing a lot more of Mariano Basso in the years to come.
We first saw this stunning 21 year old in October 2020 when he jumped into hardcore fucking in his debut video for the DoggyBoys site.
There was no warming up for this boy. No jerk off solo or awkward debut video of him getting comfortable in front of the cameras.
For his very first outing he was acting like a seasoned performer while he sucked cock with lucky Kenton Tore and swapped dicks in their bareback flip fuck.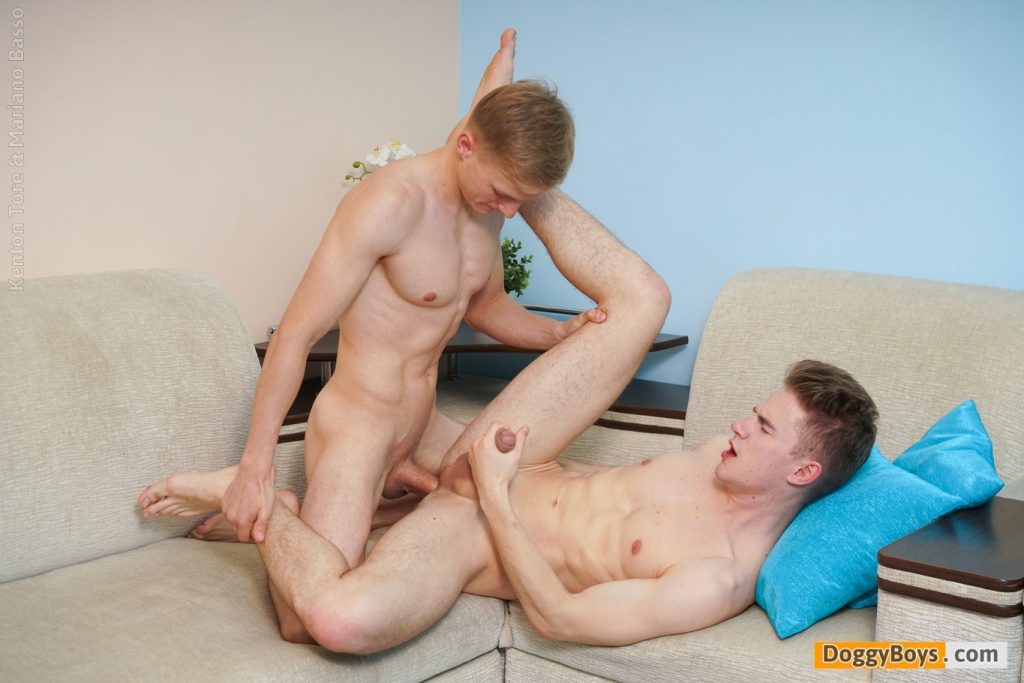 I knew right away that if he wanted a career in gay porn he could basically do whatever he wanted.
He could go to any European studio and they'd be mad not to take him. He's so handsome, so incredibly fit and his big uncut cock just gets so stiff!
Mariano is happy to top or bottom and he sucks cock like he's gobbled a thousand dicks already. He's only 21 and I'm jealous that I wasn't as experienced at his age.
It was clear from that first fuck that he had what it takes. He was soon back to ride a dildo in a new solo. Then he returned again to stroke the cum from his oiled and slippery dick in a jack-off session.
When Mariano Basso returned once more to take the hard length of brand new top boy Carlos Jorge in a Christmas fuck scene he had us all spurting our eggnog.
That was the last time we saw him at DoggyBoys, but I'm reliably told by a source in the business that he's now moved over to BoyFun. We're allegedly about to see his debut solo there in the next few days.
He's allegedly going by the name of Marcus Paradise for their studio. I guess this means he might be appearing for several companies in the year ahead but I don't think any of us are complaining.
I don't mean this in a derogatory way but these days twink porn stars are a dime a dozen. We seem to see a new hottie every week and they disappear from the business after a few months.
Now and then a natural performer who is so hot, so horny and so skilled at sex comes along and you can just tell they have the potential to be a major name for years to come.
Marcus Paradise/Mariano Basso is one of those boys.
You can check him out at the following locations: