It might seem like a silly title but I've seen a lot of uncut European jock boys this month already, and this new arrival has gone straight to the top of my list.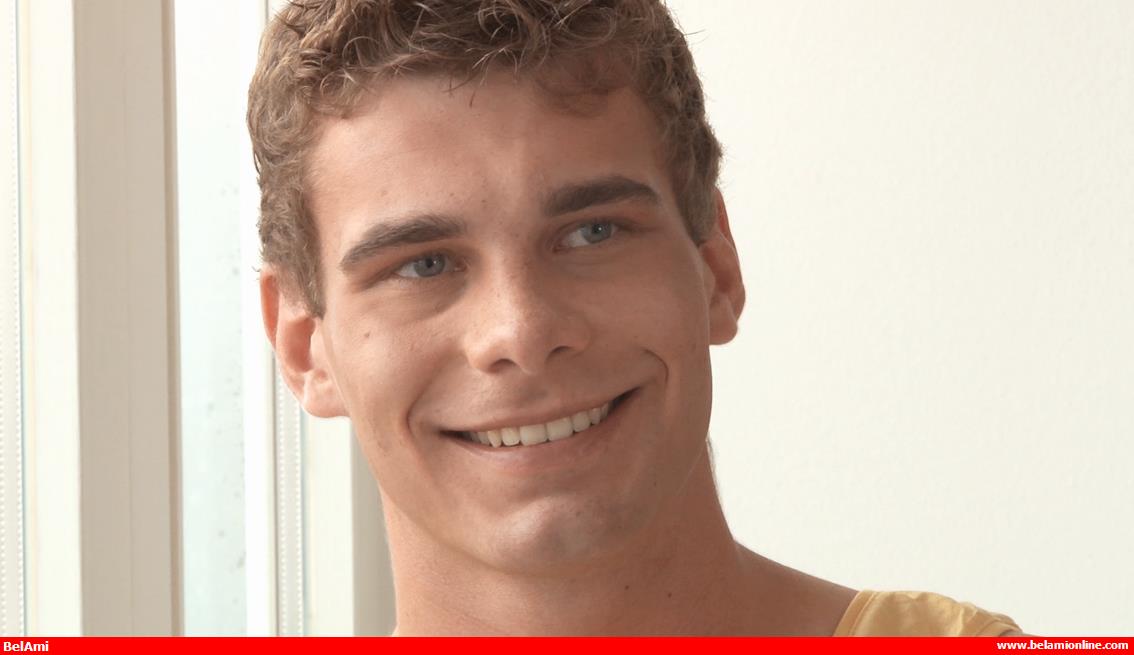 I'm going to do something I don't usually do to start a post, and that's bitch about what BelAmi has done while delivering this gorgeous new arrival…
We know nothing about stunning young Sheridan Smith.
And by nothing I mean literally nothing other than what we see in the video.
There's no model bio for him yet, they don't even give us his age. All we know is that this is the first time the uncut European jock has been on video.
We're already hoping to see a lot more of him after this, or at least I am.
He's so good looking. His big smile is one of the best things about him even though the rest of him is so damn hot.
---
---
While it's his first time getting naked and doing a solo jack off video (as far as we know) he's one of those confident sporty boys who doesn't seem the least bit shy about getting his dick out and showing off.
In fact, he's soon showing off his tight and slightly hairy little ass, too. And yes, I'm wondering how long it's going to be before we see that ass taking a dick up it! 🙂
While we know nothing about his young man other than what we see in his debut jack off we get to enjoy a good long stroke show with him, pumping his uncut European jock cock until a big messy load of cum is pumping out all over his hand and stomach.
I know all the BelAmi fans are looking forward to seeing him come back again. I'm going to be waiting for that moment as well. It's going to be awesome watching him fucking another guy, or getting fucked.