It's been far too long since I last went to the gym. But having seen this new video of big dude Brad and his hung muscle man cock in action I think I might just see if i can find a personal trainer willing to visit me at home! lol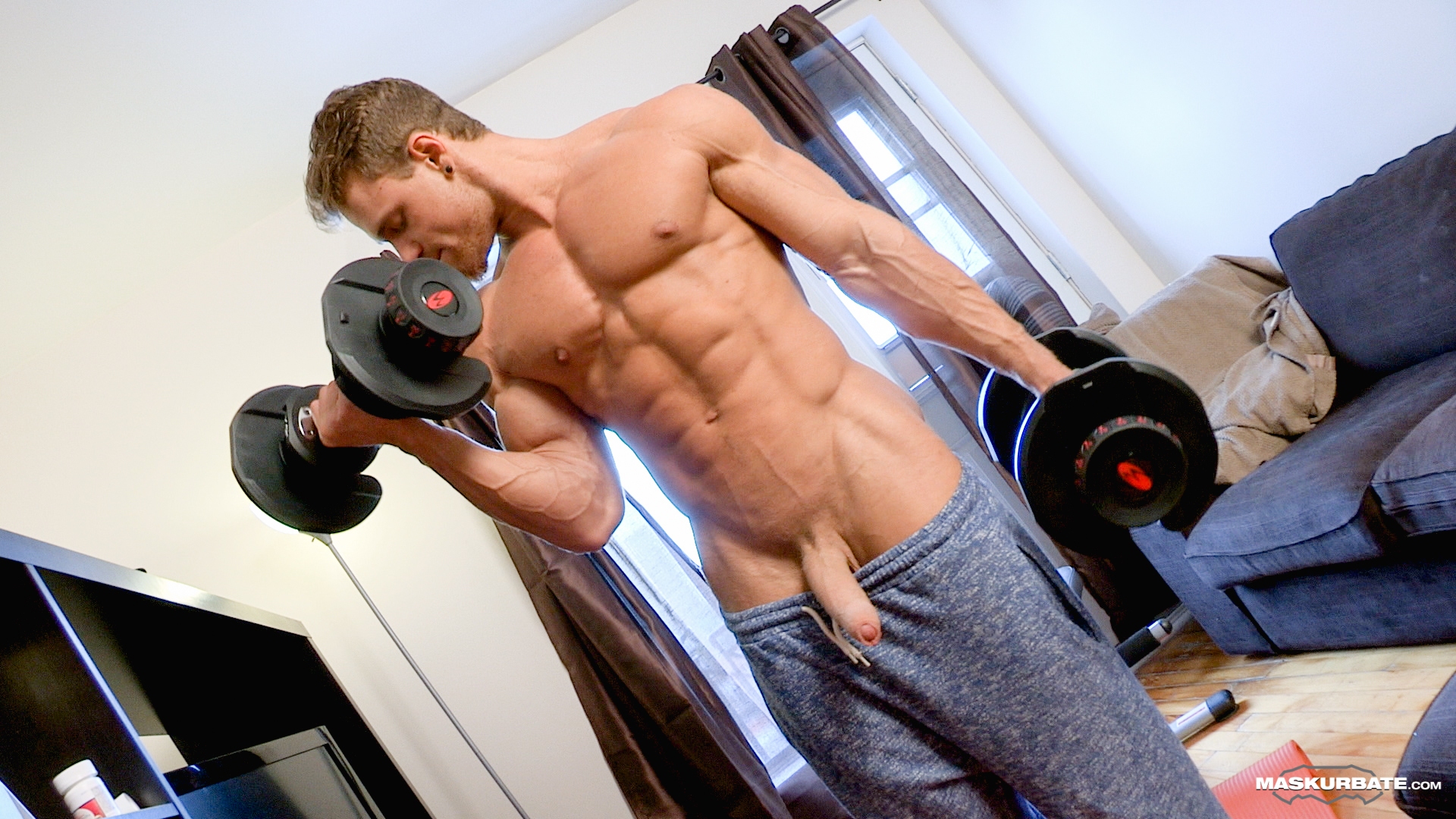 I actually have another little story to share with you guys that's pretty relevant to this. Way back when I was but a little gay and still trying to work out that's what I was I had to stay with a dude for a week while our family was moving home. This guy was probably in his early thirties at the time and he was a big beefy muscle dude, friend of the family type of thing. Anyway, I was a little in lust with the guy, as you might imagine, although I didn't really think about it too much.
I should probably credit him with at least waking me up a little, because I got to watch him working out shirtless, in nothing but some tight little shorts, and I got to see him walking around his place totally naked, with an impressive cock not unlike the one Brad here is showing off, swinging from one thick muscled thigh to the other. Oh man did I wank out plenty of cum loads the week I was staying there! lol
So, back on to Brad, the gorgeous hunk of muscle showing off his awesome pink and uncut man meat in this video… he'd damn fine and if you don't agree you need laser eye surgery or something. He's the kind of man I see at the gym and my dick is drooling instantly. Yeah, I'd be shamelessly watching him in the showers and you can't do anything about it.
They have a lot of gorgeous men on the site but watching Brad in action is like the stuff of fantasies. Honestly, if this video doesn't make you want to get into making porn then nothing could.
Check out some of the pics of him getting that workout load gushing from his awesome cock and make sure you click through to watch the video, there's a lot more of him there that you're gonna want to see too.