Don't you sometimes get a little bored of seeing the same faces and cocks in porn? Well, you're in luck. Check out this new bareback gay porn movie with several brand new hotties to splooge over!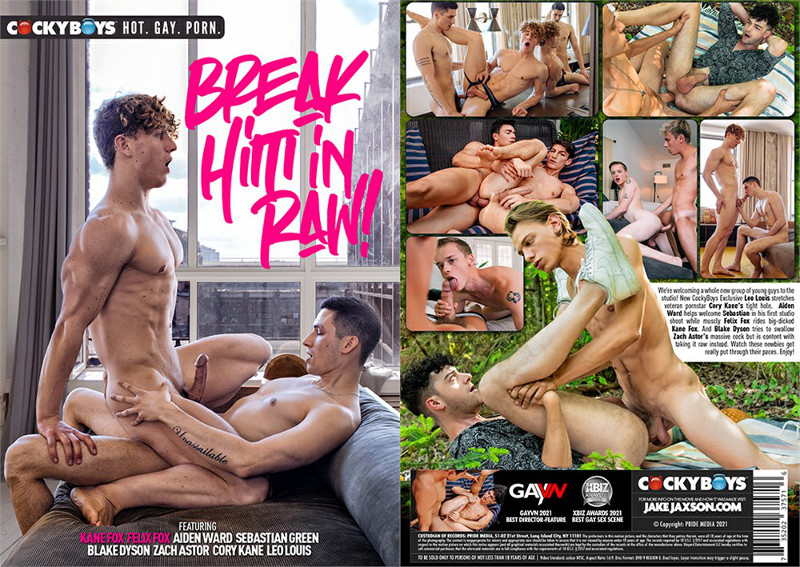 Cast list: Aiden Ward, Blake Dyson, Cory Kane, Felix Fox, Kane Fox, Leo Louis, Sebastian Green, Zach Astor
Studio: CockyBoys
I don't know how many times I've said it previously. However, I know I've mentioned this in almost every post connected to the CockyBoys studio.
It needs to be said every time… They know how to produce an awesome bareback gay porn movie.
They would make my top 5 list if I could work for any gay porn studio.
They're so stylish and classy, especially when compared to the studios that just shoot new 20 minute videos every day.
While it might be true that there's no real story to this release, they always shoot everything so well and the action is always amazing.
While this collection of four scenes won't be winning awards for script or story they could win a few for hottest newcummer.
---
---
This hour and forty-minute fuck fest stars some of your fave CockyBoys studs.
They're putting their talents to good use and breaking in some real hot new performers who are going to encourage a lot of cum loads to be shot around the world.
They have such great taste in guys, from the awesome muscle studs to the lean and ripped athletic guys.
They even throw in some hot twinks now and then, too.
This time it's all about experienced guys introducing the new arrivals, creating a bareback gay porn movie that's going to have you jerking along to every slurp of fresh cock and every pump of a guy's raw hole.
Leo Louis arrives to fill experienced hunk Cory Kane.
Sebastian Green gets a perfect welcoming fuck from Aiden Ward.
Kane Fox gives Felix Fox a proper pounding.
Finally, we join Blake Dyson while he feasts on Zach Astor's huge dong before opening up his pucker to get it instead.
If you can get through this bareback gay porn movie without having at least two new studs to follow you're doing this all wrong.
Check out some stills from the hardcore fun and click here to stream it right now.
You get thousands of adult Roku hardcore movies at TLA Gay Unlimited. Plus, you get a discount membership with our link.
Check out my TLA Gay Unlimited review if you're still undecided.