I love a man with experience, and you can bet this handsome stud knows how to use that big daddy dick in a tight little twink hole.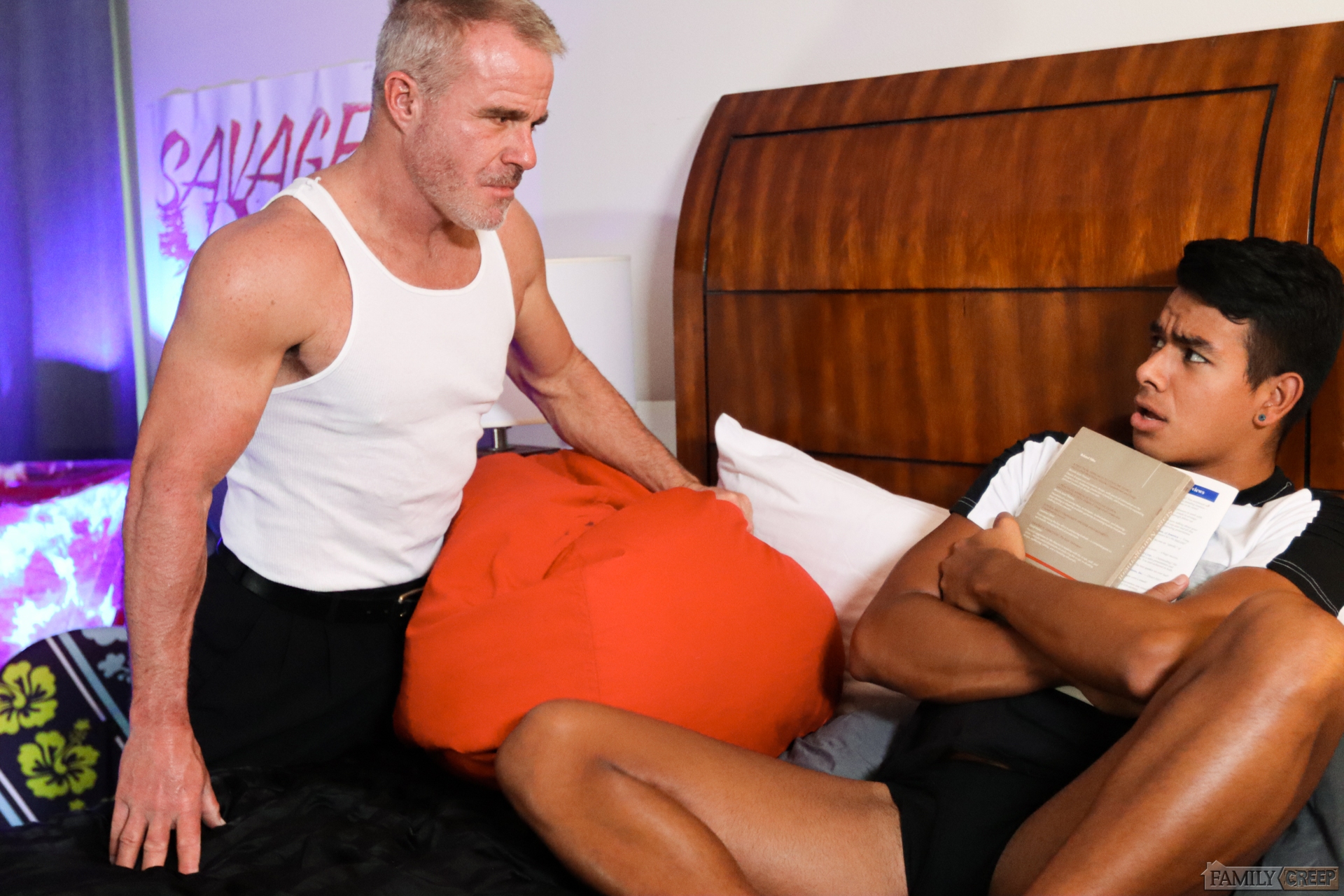 I have to admit that I'm usually a little creeped out by the whole daddy/son thing, but sometimes the guys in it are just too good to ignore.
That's the case with this new bareback fuck starring Dale Savage and young bottom Jay Seabrook from over at Pride Studios.
If you've ever had a good time with a big daddy dick then you know how much fun it can be. Experienced men know a few tricks that a lot of guys have no clue about. I'm not gonna divulge, but you should swipe the right way on the next hot daddy you contemplate passing up.
---
---
I usually don't pay any attention to the stories in porn but this one deserves mention. Dale is Jay's step dad, and he's hard to please. You see where this is going.
He's a slightly mean muscled guy who's been taking care of business while Jay's mom has been in jail.
Yeah, there's a whole drama behind this gay porn video that we don't want to dive into, we're just glad to see Jay getting that big daddy dick, sucking his man, and getting his hole licked out before Dale pounds his butt and gets them both spurting of those jizz loads.
Like I said, I don't care much for stories in porn, but sometimes they can be funny/offensive/bizarre and it's worth the effort to appreciate them.
Check out some pics of the action but click here for the full video.
I'm wondering if there's gonna be any further update in this story. If so I would like to suggest that Dale has a buddy who wants to get some ass, too! 🙂