Suggesting a boy has a perfect intact cock might not be possible, but this young man's dick is undoubtedly awesome.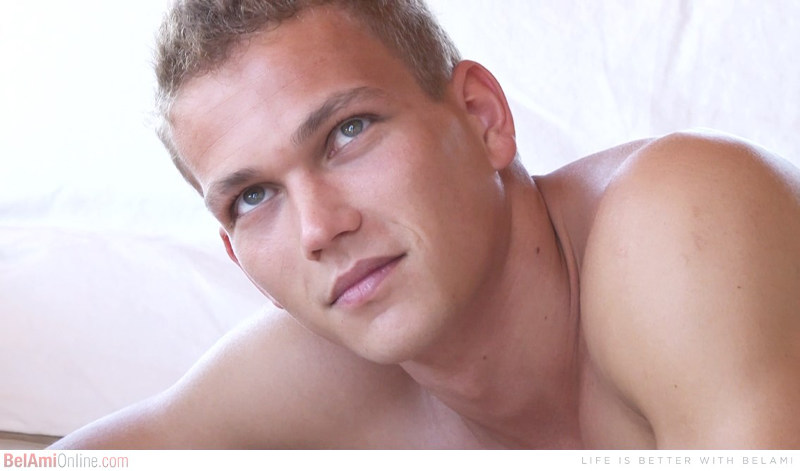 I was looking through some of my fave porn sites this morning, and BelAmi was one of my first stops.
They'll always deliver when I want to jerk it to some of the most gorgeous European guys.
I haven't checked my favorites list there for a while, but I get the feeling I've put hundreds of scenes on it. lol
This new solo stroking session with Scott Bennet immediately caught my attention, mostly because I'd forgotten he existed!
And yes, it's automatically on my faves list.
He was there making videos for seven years, but it's been a while since he last shared his perfect intact cock and gorgeous bareback butt with anyone.
Of course, I was eager to watch this new delivery!
---
---
Scott changed a lot since his arrival in gay porn.
He started out as a smooth twink boy with a slim body. He quickly developed into a handsome young hunk.
You know there's a risk that a cock might shrink a little compared to the rest when a dude puts some muscle on, but that's not what happened with Scott.
All he did was start to look even hotter than he did. His delicious hooded dick stayed the same.
He made sure to put it to good use, too.
Scott appeared in many hardcore scenes with some of their other awesome young guys and was happy to top or bottom.
So, even though this new video is all about him enjoying that perfect intact cock and splashing a load over his abs, there's a hell of a lot more of this young man to watch there.
Check out some pics. Then click here for all his gay BelAmi videos! 😉
Scott Bennet Flaunts His Perfect Intact Cock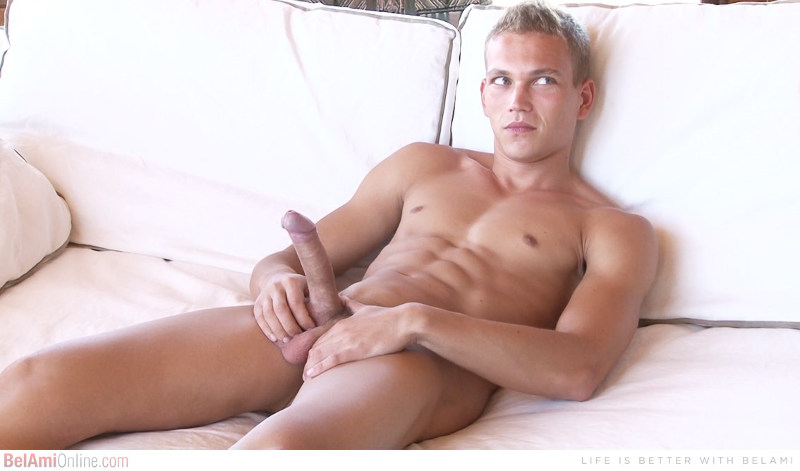 Why are you still here when you should have already joined to watch him working that perfect intact cock?