If you think you're gay now, just wait until you see the amazing unstimulated gay sex in the gay erotic short Under The Rain! This is gay erotica director Noel Alejandro's unabashed love letter to gay male sensuality, and da bich didn't skimp on huge uncut penises, real anal sex, mouthwatering blowjobs, and of course cum.
Here are seven moments from Under The Rain that, TBH, made us even gayer:
1) When Anteo Chara offered up his perfect butt like a proud peacock bottom.
2) When Valentin Braun had enough to share. (See the full double blowjob here)
3) And when Anteo Chara got a mouthful of Markus Reid.
4) When Valentin Braun stuck it in Anteo Chara.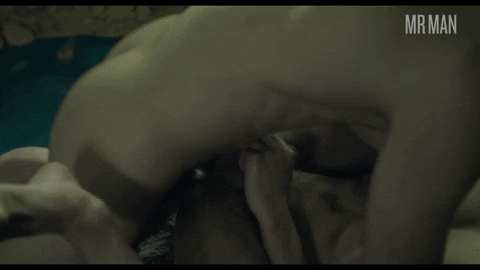 5) When this expression was all of us. (Check out the gay threeway here)
6) When three wasn't a crowd.
7) And when Valentin Braun blew his massive load like he was performing a damn cum exorcism. (Head here for the explosive finale)
Under the Rain Cumclusion
Erotic film director Noel Alejandro's Under the Rain is an explicit film that is subversive, erotic, and inspired by his own personal life. He pushes the limits of adult films and aims to tackle gay stigmas through his work. In doing so, some less perverse viewers might question the boundaries of obscenity and man-on-man pornography. And with good reason. Nevertheless, the end result is a story that is erotic and perhaps even relatable to some viewers of this film. Filmed and Edited in Berlin (2019), Under the Rain stars Anteo Chara, Enki Babylon, Markus Reid, and Valentin Braun. If you're searching for a new take on male erotica, that combines nonconforming art and subversive sexuality, give Under the Rain a view. Let us know in the comments or on social media if you feel any gayer afterward? 😉