MY RATING: 10/10
Happy Saturday guys! Can anyone tell me where the last week went because I seem to have misplaced it? I guess this is what happens when you're spending your entire time working from home and don't get to change your scenery or do anything interesting. Now let's see how I can segue into presenting this hardcore movie at TLA Gay Unlimited… oh, looks like I just did.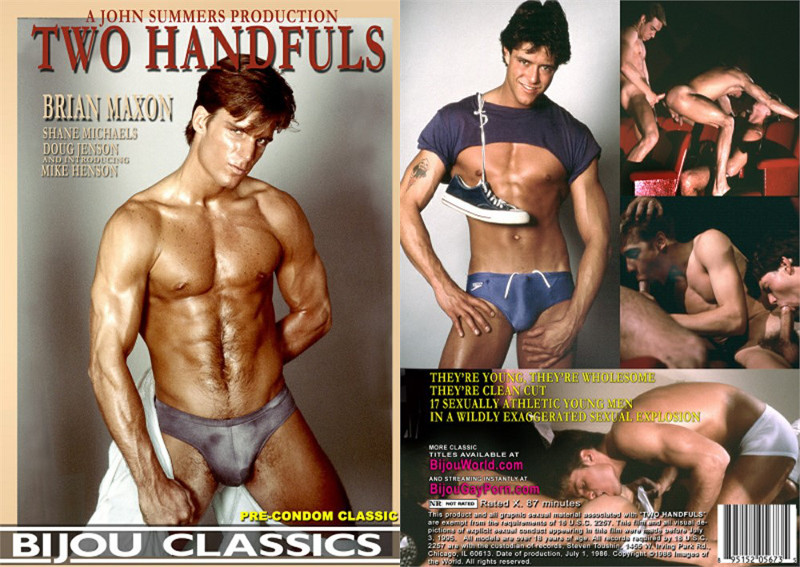 Full cast list: Bill Bix, Brian Maxon, Carl Walters, Clint Parker, David Edwards, Gary Hurt, Jerry Dunne, Mike Gere, Mike Henson, Mike Stefano, Ron Taylor, Shane Michaels, Steve Wright, Thom Littlewolf
Studio: Bijou Classics
Yeah, it's another awesome vintage gay porn movie. Another fresh arrival at TLA Gay Unlimited, and one that definitely deserves some attention. You might have noticed that I have a real appreciation for these classic gay porn films. It's awesome that so many of them can be found there. I'm not going to tell you how many of these vintage porn movies I've seen already. Just know that I've become something of an aficionado. 🙂
As a massive fan of the very stereotypical all-American jock, you can probably understand why I love this movie so much. Just look at the cast, check out the photos. The action these guys share in all these scenes and you'll get it. These are the cream of the crop of gay hotties from the '80s, real Top-Gun style guys.
---
Also check out: More Awesome Vintage Gay Jock Porn in Main Attraction from TLA Gay Unlimited!
---
It's ninety minutes of handsome young men with tight bodies and hard cocks giving it to each other. There is some solo jack off fun, too, in scene after scene of bareback pleasures. I love all the action in this one. However, the porn cinema setting is always going to be one of the hottest locations.
Honestly, just look at these pics from the movie and click through to watch and stroke along. If you love gorgeous guys having awesome sex then you're gonna love it, but if you enjoy vintage gay porn too you're gonna be adding it to your faves list for plenty more future viewing.
And if for some bizarre reason you still haven't read our TLA Gay Unlimited review you should definitely check that out and discover why it's the best network for streaming premium gay porn on-demand.