Gay Porn Stars might not be as popular as their straight porn stars counterparts. However, there are still many gay actors who have established impressive fanbases throughout the world. In this Top Rated Gay Porn update, we will present you with a list of nine of our favorite gay male porn stars from yesterday and today. Nine? Yes, read until the end in order to discover why. In our opinion, any list of gay pornstars should be fluid and open for revision and review. More importantly, each and every true gay porn fan should pay tribute to previous male actors that have paved the way for your current man crush. Subsequently, you will find some of the hottest male porn stars to have ever appeared in gay porn movies.
Within a little more than a generation, those who wished to watch gay porn have seen the technological transition from seedy arcade theaters, VHS tapes, DVDs, to streaming VOD, and adult Roku private channels. Gay porn lovers have gone from patiently waiting, then discreetly opening a plain-wrapper package in the mail to instant downloads or tweets. One can only imagine the impact of social media had existed back in the seventies and eighties. Today's stars are marketing masters, growing their stardom via Twitter and others. More on that later. For now, take a look at some of the best men of yesterday and today!
Retro Gay Porn Stars
Mark Dalton
Mark Dalton is a guy with muscles and he is born in 1980. He became part of the adult industry and he is definitely one hot stud. Mark starred in many gay movies but he avoided actual sex with other guys. He preferred solo performance and he is formed, bodybuilder. He is not active anymore but he definitely leaves a mark in the gay porn industry. Mark is maybe not one of the popular porn actors in the world. But he definitely built a significant fan base in the jock gay sub-niche. Click the photo above and watch real gay porn featuring Mark Dalton.
Johnny Hazzard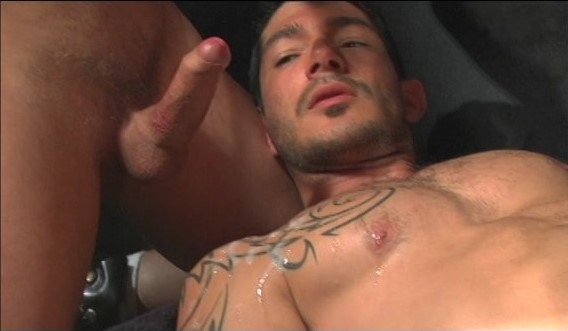 Johnny Hazzard was born in 1977 and he is a retired gay and bisexual porn actor. He did a lot of videos for many studios and he also did some mainstream movies too. He received many adult gay awards such as an award for the best duo sex scene in 2004 and best actor in 2006. His real name is Frankie Valenti. "Johnny" was part of the cast for the adult movie "Shifting Gears" by ChiChi LaRue, a controversial film where gay actors had sex with women.
Brad Patton
Brad Patton is a former porn star from Australia and was discovered by the legendary Chi Chi LaRue. He currently lives in Amsterdam and has had many lead roles in several gay porn films. Brad is also an award-winning figure skater. It's not difficult to imagine that Brad's skating workout routine is one of the main reasons why he has such a beautiful body. He has muscles, but he is not too big. All in all, he enjoys his life to the fullest and we hope his mention in this listing allows a new generation to see his gorgeous fucking body in gay hardcore XXX action. Click on Brad's photo above to check out his work for Colt Studio.
Christian XXX
Christian XXX is also known as Maxx Diesel (early films) and has filmed more than three thousand sex scenes. This number is quite substantial for any type of career. Christian XXX made bank as an exclusive contracted talent of Falcon Studios. He is also a producer and director and former basketball player. Christian XXX is tall and strong and he started his adult career in 1999. He currently owns four sites and films only for himself. He is also a blogger, writing about his personal life, and has fans all over the world.
Diesel Washington
Diesel Washington was born in 1976 and he is a gay porn actor and a prolific model at Titan Men. He is known as the dominant male partner in these movies and this is why fans adore him. He also owns a blog where he writes about his personal feelings and thoughts about the gay porn industry. In 2008, he received an award for best fetish escort. If you're interested in what gay escort services are all about, please refer to our like-named article.
Colby Keller
Colby Keller was born in 1980, he is a porn actor, blogger, and artist too. He started his adult career fourteen years ago, he has worked for acclaimed studios such as Sean Cody, Titan Men, Falcon, and others. His fan base is huge and he also received several awards related to his performance. His political views are well-known in the industry. He looks like a guy who wants to live life without any boundaries and he definitely tries to make his life more interesting. We plan on watching and reviewing more of his library of work.
Sean Paul Lockhart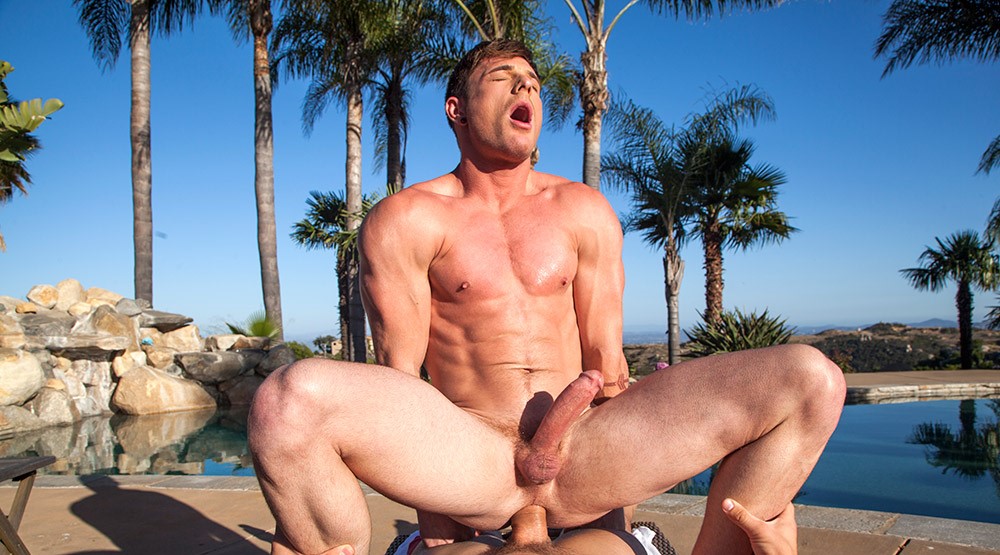 Sean Paul Lockhart is a director and actor, he used the names Brent Corrigan and Fox Ryder. All three names have starred in various movies with a gay theme. Brent Corrigan modeled at first and started with filming adult hardcore movies for Cobra Video. Fox Ryder then launched his production company because he wanted to have more control over the content. Sean views safe sex as the most important part of the gay porn industry and is most definitely an advocate of protected sex. Lockhart is an award-winning actor for his work in several porn movies, such as "Summit," "Fuck Me Raw," and many more. Sean has many new interesting ideas about new projects. Whether he goes by Sean Paul Lockhart, Brett Corrigan, or Fox Ryder, he continues to re-invent himself and perfect his persona. He definitely deserves more fans and more leading roles in gay movies.
Matthew Rush
Matthew Rush is a biracial gay movie actor and a model for magazines. He is also a bodybuilder and this is why he has such a ripped body. He was also part of the Gay Games. Matthew Rush worked for Falcon Studios until 2009, and after this, he started with some new interesting projects. Matthew has acted in several mainstream movies too. He tried to retire from shooting porn scenes, but that decision didn't last long. He started with shooting sex scenes again but has encountered several run-ins with law enforcement. After his latest arrest, Rush was assigned to enter a drug diversion program. Here's to your health and recovery Matthew!
Dolf Dietrich
No Gay Porn Stars list would be complete without the incomparable Dolf Dietrich! Quite simply, this man is the "Daddy of Our Dreams!" Those of you who follow our Twitter page know of our fondness for Dolf and his beautiful girthy cock. If you don't follow Dolf on Twitter yet, check him out @DolfDietrich. Dolf truly interacts with his fans and it's always a highlight for the team when he likes and retweets anything from the Top Rated Gay Porn™ team. One of today's top gay porn stars, he seems to live life to the fullest. Dolf Dietrich doesn't rest on his laurels and rewards his fans by touring relentlessly throughout the world at the hottest gay clubs. Thank you, Dolf!
Gay Porn Stars List Recap
This is a list of the top nine gay porn stars who people just love to watch. We intentionally left a number ten off this list. Why? We want to hear from our fans who they believe should be included. Hit us up via email and/or Twitter and let us know who you would place on this list? Obviously, this list was not meant to be final or all-encompassing. Our intent was to say "thank you" and enlighten younger gay porn lovers with a list of stars who have made a contribution to the "masturbatory moments" in our life.
In conclusion, gay porn stars are definitely pornstars with the best bodies, amazing style, and powerful performance. They have a lot to offer and we hope they will be a part of the adult industry for a long time. Some of them retired a long time ago, but we still have their movies to enjoy. And there are numerous new faces in gay porn movies. In case you didn't know, not all gay porn actors are really gay in personal life. Some are Gay for Pay, bisexual, straight, and even married. Whatever their proclivity, we appreciate Gay Pornstars and Male Porn Stars who give their studios, co-stars, scenes, and fans their very best!