MY RATING: 10/10
What happens when you get two of the hottest young stars together for a full-on session of greedy cock-loving action? You get a video like this and cause hundreds of thousands of guys around the world to splash out gallons of cum with them, that's what!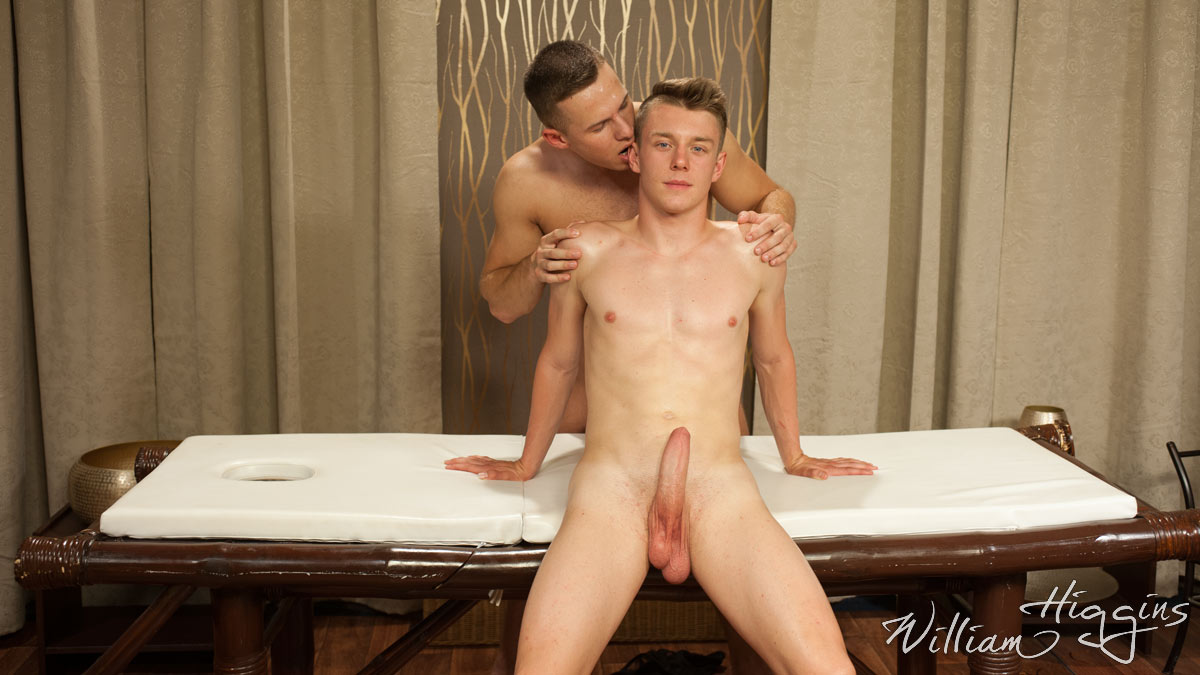 I don't know how many people have watched these two enjoying their gorgeous uncut cocks in this damn hot session of bareback fucking, but it must be plenty. They have so many great guys on the William Higgins site. However, Martin Hovor and Radek Cerveny have to be two of the most delicious young things they've ever delivered to the fans. Seeing them together is guaranteed to cause a buzz.
It's not just because they're both so damn hot, it's because their lust for drooling dick is off the charts, too!
Both of these boys are more than a little experienced on gay porn movies. They each have plenty of hardcore scenes under their belts, including some awesome orgies that you really need to check out. That being said, if you're looking for simple sexy bareback fun between two young guys who are perfectly matched this video needs to be on your playlist.
It starts out as a sexy massage but soon enough Martin is sucking on Radek's delicious cock. Then he gets his own out for some tasty 69 action too, before taking aim at the boy's hole and driving his raw cock deep inside.
Radek might have started out straight back in his first solo but there's no denying this boy is loving the feel of that naked uncut cock sliding in and out of his hole while he jacks off. By the time these boys are done he's had his cream fucked out of him and Martin has splashed his hot load all over his freshly fucked ass!
I love William Higgins's massage videos usually, but this one is extra special. I think I'm gonna be watching this one more than a few times. 🙂
Enjoy some of the pics, but click through for the full video, you need to see these boys going at it!